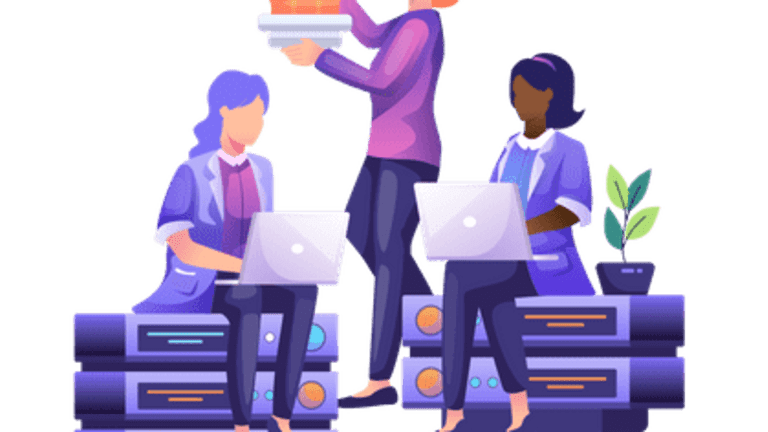 WAX launches Women on the Block by WAX
While International Women's Day is celebrated every year on March 8th, this year WAX has decided to accelerate its commitment to the accompanying Women's History Month by holding a series of Women-led Twitter Spaces on consecutive Wednesday nights across March.
The History of the Day
March 8 has been the fixed date for International Women's Day since 1914, when the day was moved to be in line with Russian women who celebrated the day on February 23 on the Gregorian calendar.
The United Nations first recognized International Women's Day in 1975.
The day was born out of the women's rights movements in the early 1900s The Socialist Party of American first declared National Women's Day in 1909.
In 1910, at the second International Conference of Working Women, a gathering of women from activist and political organizations in Copenhagen, the idea of an International Women's Day was proposed and approved.
WAX launches Women on the Block by WAX
At WAX, women play a huge role in company governance and direction, and with this series, it's their mission to highlight and foster women-led projects across the blockchain. The community is about to meet some of the boldest, most innovative female voices in the industry working to ensure that this technology benefits everyone. Best of all? They are champions for other women dreaming of joining the movement.
The WAX Women lineup
Throughout the month of March, WAX will be hosting live Twitter Spaces with inspiring women who are driving innovation and change.

Check out our lineup of powerful guests, and tune in every Wednesday at 6pm EST to hear their stories and perspectives.


March 2: Miss Teen Crypto and Blockchain Herd Host Mary Delgado
Miss Teen Crypto is working to spread the adoption of cryptocurrency to Generation Z, and it's working wonders.

Mary Delgado is the blockchain/crypto host of the Blockchain Herd podcast. She believes knowledge is king when it comes to navigating the blockchain space.
March 9: Empowering Women with Jassy Jackson of the WAX Blockchain and Co-Host Simone Berry
Get ready for a highly inspiring session and be prepared to walk away with a new sense of purpose and self-awareness.
March 16: Women Artists to Have on Your Radar
Saskia Wartnaby from Cat Stickers will be joining Shnazzy for this Twitter Spaces. Saskia is an NFT artist from Durban, South Africa, and runs the collection Cat Stickers on the WAX Blockchain. With a background in branding, She's had so much fun creating and selling her NFTs and want to encourage other small artists to do the same.
March 23: Gaming and the Metaverse with Jennifer Kobashi & Kaisaya
Jennifer Kobashi is the Senior Manager, Global Brand Marketing for Mattel. She drives the development and execution of global programs, such as the Hot Wheels Legends Tour, and leads partnership programs, including global content, corporate, automotive, and pop culture.

Em Dangla, also known as "Kaisaya" in the professional esports and gaming industry, is more than just an influencer. Her wide range of experience in the esports industry gives her an edge as one of the most respected mentors for aspiring professions in the Philippines. She is a former game developer, ex-professional player and an advocate for women in the gaming and esports space.


March 30: Future of Women in Blockchain with Simone Berry, Emily Drewry & Jana Schiffer
Simone Berry is a Web3 and crypto native with a unique background in product design, fashion and culture. She consults and advises on the biggest NFT, metaverse and crypto projects globally. As a strong advocate for black and brown women within the space, she is passionate about building a truly equitable Web3.

Emily Drewry is a marketing director strategist for Voice.com, an NFT marketplace with a mission to empower emerging creators and bridge the gap between Web2 and Web3.

Jana Schiffer is an art generalist and blockchain evangelist. She is the co-founder of .gems NFT Studio & Creative Agency, a place to discover curated NFT art and collectibles on WAX and EOS.