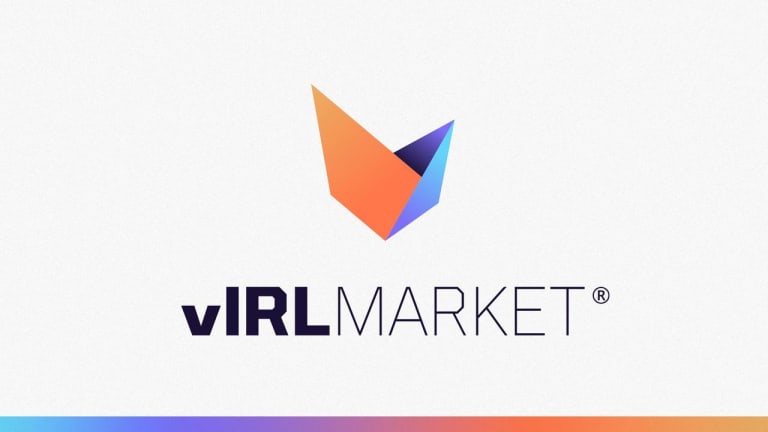 WAX blurs lines between digital and physical with vIRL.com
WAX Studios, a gaming and blockchain services studio created by the founders of the carbon-neutral WAX Blockchain, today announces the launch of vIRL Market, the official non-fungible token (NFT) marketplace for the WAX ecosystem with digital-to-physical redemption.
WAX, the number one blockchain by virtue of both users and transactions, also boasts an impressive 13 million WAX Cloud Wallets.
WAX Studios is reimaging ecommerce by creating a site that links IRL physical items with NFTs. The NFTs can be trading across marketplaces but once the physical item is redeemed the virtual NFT is burned.
The marketplace features WAX's proprietary vIRL (virtual in real life) technology — a type of NFT created by WAX in 2018 to represent both physical goods and services in the real world.
Josh Loveridge, MD of Stratton Studies, put the marketpace through its paces. He found it easy to use, intuitive and user centric.
"The vIRL concept is great for business owners and brands that want to sell items or to tokenise them. This is a new commerce hub that will bridge the gap between physical and digital ownership. It's a new tool in the box for creators and a way for brands to create a new brand journey for their customers," he says.
vIRL technology enables users to separate ownership from possession, helping creators and collectors save on shipping, emissions, and more by removing the carbon footprint incurred from trading physical collectibles in real life. vIRL NFT holders can trade or redeem their NFTs for the physical product it is associated with.
In addition, vIRL Market caters to Play-to-Earn (P2E)/Play-to-Own games, supporting gamers in buying, selling, and trading digital items from leading P2E games across the WAX network, including Blockchain Brawlers, Alien Worlds, Millions on Mars, Splinterlands, and others.
Notably, WAX Studios will enable direct in-game integration of vIRL Market into the recently unveiled Blockchain Brawlers game. This will allow players to seamlessly list their digital items on the marketplace without having to leave the game.
The marketplace also leverages an innovative Play-to-Own (P2O) system, an industry-first that allows users to put an item up for sale while still using it. For example, an in-game item can still be used in gameplay up until the point of sale, granting greater flexibility to the seller.
This collaboration will serve as the first demonstrable in-app use case to further bolster the development of in-game economies and widen the range of possibilities at players' disposal, including buying, selling, and exchanging of NFTs directly in-game.
To mark the launch of vIRL® Market, WAX Studios is also teaming up with bountyblok.io to give users a chance to win an official vBot NFT. The contest will feature a leaderboard, and all participants will receive a referral link and gain points for all new users they refer. The top 10,000 contestants on the board will win a 1-of-1 PFP vBot NFT.
William Quigley, Founder of the WAX Blockchain, said: "The ownership of and the ability to trade and breathe new life into in-game assets has sparked debate across the gaming community, and it can no longer be ignored. Understandably, gamers no longer want their time and money spent on attaining in-game items and status poured down the drain when they no longer want or need them or move onto the next game."
He added: "The vIRL market takes the concept of verifiable digital ownership one step further, allowing users to redeem any physical item tied to their NFT. This stands to completely revolutionize and streamline e-commerce — particularly when it comes to collectibles."