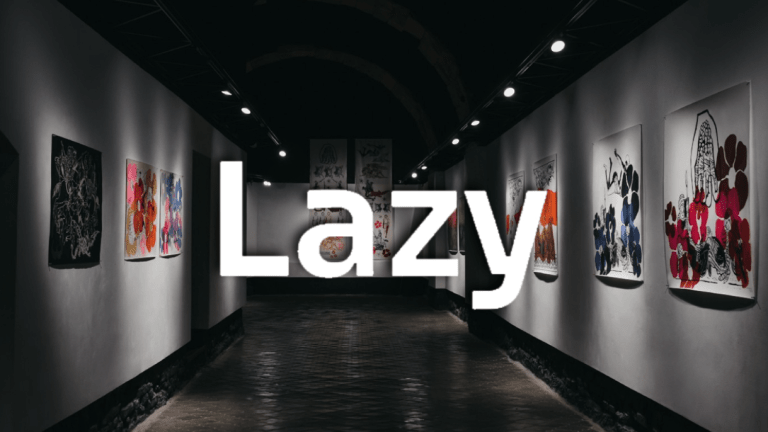 WAX blockchain gets Lazy, Lazy.com
Billionaire Mark Cuban integrates Lazy.com with the WAX blockchain
The NFT gallery platform Lazy.com now integrates with WAX, Ethereum,  Solana, Polygon, and Flow, 
WAX Cloud Wallets may now be linked to the Lazy.com platform, and WAX NFTs can be pinned or hidden. This portfolio may then be shared with friends, relatives, and the general public through a simple unique URL, letting them see what NFTs you hold.
Lazy.com is a plug-and-play digital art gallery created to showcase and share NFT collections created by billionaire entrepreneur and NBC Shark Tank co-host Mark Cuban. Lazy.com allows users to connect their NFT wallets at the click of a button and then share a unique URL across social media, enabling NFT holders to show off their NFTs to the world
The addition of WAX to Lazy.com extends the NFT gallery to encompass the world's most popular blockchain for gaming and decentralized apps (dapps). WAX tops the charts for the most-played blockchain gaming apps by user count and has been the technological foundation for popular NFT launches like Topps Major League Baseball Collectibles, Capcom's Street Fighter NFTs, and NFT collections by bands and musicians like Weezer and Deadmau5.
William Quigley, co-founder, and CEO of WAX stated:
"Lazy.com is a great, easy-to-use digital display case for NFTs which simplifies the process of buying, selling, and showcasing digital collectibles. The integration of the WAX Cloud Wallet will give our users an additional way to share their NFTs with the world. Holders of NFTs from our wide range of popular gaming dApps will gain new utility from their tokens following our integration with Lazy.com, and new users will find the buying and selling process greatly streamlined."
Mark Cuban, Investor on ABC's Shark Tank and Founder of Lazy, said:
"We are excited to add the vibrant WAX NFTs ecosystem to [Lazy], the leading Personal NFT Presentation Platform. WAX has been a leading innovator for years. Lazy.com users globally will be excited to add their WAX collections."
The WAX blockchain has already achieved carbon-neutral status through its use of delegated Proof-of-Stake, and the work the development team has carried out in collaboration with various carbon-offset projects. WAX consumes less than 0.00001% of the energy of major competitor blockchains like Ethereum