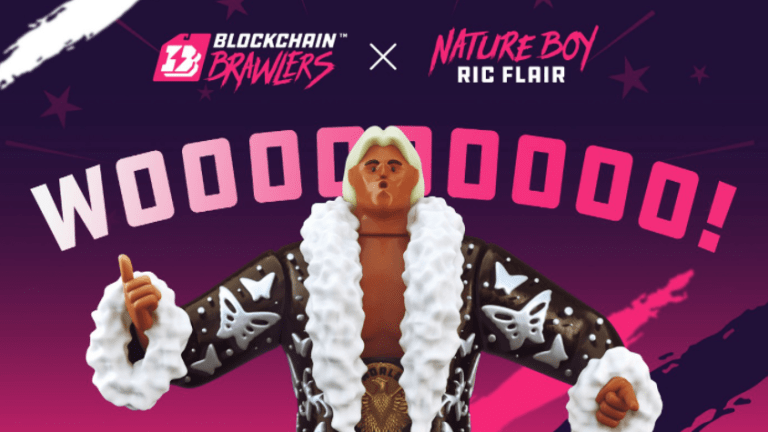 "People are just astounded at how WAX is so advanced."
An interview with Mike Rubinelli, head of WAX Studios
Hot off the heels of the NFTNYC event in June, Mike Rubinelli is very bullish. "If people thought that NFTs were dead in the water and crypto no longer a thing, you could have fooled me. The energy was palpable at the conference. The year before, in November, attracted around 8500 people but this event in June has more than 15,000 people at the conference.
In an acknowledgement that in real life was so much better than virtual, Mike enjoyed meeting up with many of the supporters of WAX.
"There is a feeling of tribalism around WAX people – where they love WAX like no other platform which is great. But we are also surprising non-WAX believers with the size, speed and general activity on our chain. It really is mind blowing."
People who haven't heard about WAX are flabbergasted when they realise that WAX does 25 million transactions a day on the blockchain which is more than everyone else in the blockchain world. If you combined the transactions from Ethereum, Polygon and Cardano – plus all the other chains – WAX does more than all those chains together on a daily basis. In reality, WAX accounts for 50% of all transactions on the blockchain. On a daily basis, WAX is either number one or two in terms of daily users – including giants such as Binance.
At one point, WAX had more than 880,000 daily users and it's now slowed back to 500,000 in the bear market. There are 13.2 million wallet accounts and that figure is growing daily.
"When people haven't heard about WAX and then we tell them those figures, their reaction is literally Whoa!"
Mike is in charge of the Blockchain Brawlers (BBs) and these guys are just getting out of the traps.
"We're about to wrap up the mining phase, which means there will be no more tokens to be mined and the players will play the game moving forward from their current positions. If new players come, they will have to buy from existing players."
Mike explains that the BBs are now heading away from the inflationary economic phase to a deflationary one.
"The next six weeks is all about crafting with players building things they will need for the PlayerVersusPlayer (PVP) stage of the game which should be launched by the end of September."
This phase of the game has been designed by legendary game producer Richard Garfield, creator of Magic the Gathering.
"I've played it many, many times and at its core it is very simple but unbelievably fun. It's a layered game with lots of complexities and then Blockchain Brawlers bring a unique kind of fun – rowdy fun where the crowds will go nuts."
While in NFTNYC, Mike met loads of gamers who responded to BB by saying they loved the fact that they owned everything they craft, buy or trade in the game.
"They like to have agency and ownership over their assets. There is a value to their assets. Sometimes they can do social good and share some of their assets with friends, to get them up to speed in the game. But also, they want to play games that are fun – people have jobs, hobbies, families – when they game they want it to be fun."
In terms of audience, WAX Cloud Wallet has a lot users with surprisingly higher than expected number of them being women.
"There are also about 42 million blockchain gamers currently – but 3 billion video gamers worldwide and so we want to grow the number and bring women along with us."
On the roadmap, Mike is keen to attract crypto users from all chains. '
"We know WAX is purpose built for gaming with no gas fees, surge pricing and really rapid transactions, but we want to bring users from lots of chains."
When quizzed about his favourite Brawler, Mike is hesitant to say a name, but in the end he admits that his Ric Flaire Legendary might make the grade.
As Ric might say 'WhoooWoooo"