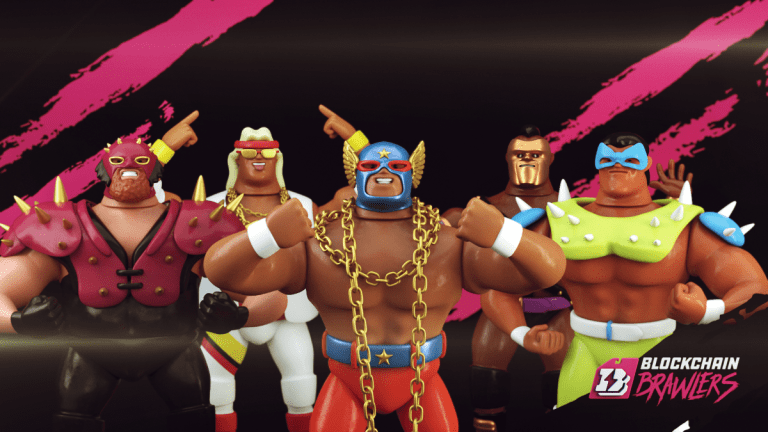 Gaming in Web 3 – WAX leading the way
Gaming is now one of the most profitable sectors of the entertainment industry with growth topping $52.7 billion in revenue in 2021 according to the NDP group (1). Within that segment is the hugely popular Play2Earn (P2E) blockchain based games which is growing at an even faster pace from a virtual standstill some two years ago.
In its annual report, The Blockchain Game Alliance said that NFT games generated $2.32 billion in revenue in the 3rd quarter of 2021 – or roughly 22% of all NFT trading volume. Making the most waves is Axie Infinity, with its much-publicised popularity in the Philippines during lockdown, which became the first blockchain game to top more than $1 billion in NFT sales.
The report revealed that 68% of Alliance members felt the growth was attributable to the P2E sector while 85% said true ownership of digital goods in games is the secret sauce behind blockchain game successes.
Jack Boreham, chief editor of Metaverse Insider, has been following the trends over the past two years.
Boreham prefers to refer to P2E gaming as NFT gaming. "It's not simple – NFT games are decentralized, gamers tend to control the games, the games are monetized and basically the shelf life of the game is dictated by the gamers not the producers."
Boreham points to well publicized corruption in traditional video games where executives set up loot boxes or digital walls to milk extra money off gamers. Termed 'pay to win', one example was the embarrassing withdrawal of these loot boxes just prior to the launch of Star Wars Battlefront 2.
"The beauty of NFT games is that they invert the institutional hierarchy of video gaming so that the power comes from the base of decentralized gamers and not the executives. And yes, big names will come in, but not for a couple of years and the first ones are likely to be characterised as the more off-centre brands such as Nintendo," says Boreham.
So, is it just a matter of P2E leapfrogging traditional video gaming or are there missing lego pieces? Magazine tracked down some key figures in the space to find out.
Traditional gamers

Phil Ingram, a long term gamer and CEO of blockchain based gaming platform Lepricon is bullish on P2E gaming.
"If gaming is going to be the first killer (app) to onramp people for mass adoption then we have to make blockchain gaming more like video gaming," he says.
"Blockchain is all about owning assets and that they can't be taken away from you unless you leave your private keys at a bus stop. This is the point that enables a subtle shift from publisher-first economies to player-first."
Ingram says there is a distinction between Play2Earn (P2E) games and blockchain gaming in general he says.
"P2E is a bit like grinding in video gaming – the place where you need to kill multiple monsters or repeat actions to move up to the next level. It's very different and no one plays video games to grind."
But the fact that rewards or assets earned or won in the game actually belong to the player is what's moving blockchain gaming in the right direction.
"The problem is that blockchain is dictating the gaming and not the other way around. Indeed, most blockchain games are glorified ways to sell NFTs. And what about those limited NFT runs – how does the 10,001 player get to play?"
WAX Blockchain
The WAX blockchain, a sister chain to EOS, set out to become the self-proclaimed King of NFTs and it certainly can rival other blockchains for sheer volume of NFTs being minted and high-profile collections dropping, rather like Star Trek's William Shatner's drop last year.
However, it's the WAX games that are now drawing attention for numbers of users and earning capabilities.
Alien Worlds, the second largest blockchain platform by monthly active users, recently announced a bridge to Minecraft where its 170 million players can now sign up to mine and early Trilium, the native currency of Alien Worlds.
The play function of six competing planets in Alien Worlds is focused on hyper social interaction through the setting up of Planet DAOs where players will be able to vote on work proposals or indeed invest in off chain activities such as providing revenue to charities or disaster areas.
"This bridge is significant in that we are linking one of the world's most popular decentralized games to the blockchain and opening up a world of new possibilities for Minecraft players through our social metaverse," says Alien Worlds co-founder Saro McKenna. "We think our combination of economics, team strategy and earning will convert Minecraft players of all ages into Web3 players."
Blockchain Brawlers
Another WAX promoted game Blockchain Brawlers was launched last year where players could buy different legendary rarity wrestlers (brawlers) via auction. Initially prices for the quirky characters began in the hundreds but soon escalated to many thousands. Currently entry level costs to buy the minimum necessary common brawler and equipment is around a hefty $1000 but to counter that, when the game went live at the end of March, a massive $430 million in volume had been traded in the first two weeks.
To give that context, the average player is earning 2000 brawl tokens and 4 Gold per day or $480 at pricing at time of writing. This P2E game, while lacking some of the intensity of traditional video gaming, cannot be criticised for lack of Western-styled income.
This kind of thinking has pushed a lot of startups into addressing this sector seriously – combining fun play with real earnings.
At the end of the day, P2E is more complicated than just the next iteration of video gaming. It combines social interaction, philanthropy, income generation, mindfulness and increasingly mobile apps so it matters less that people have to grind, or that they need to have better graphics, or even that they can earn income.
So will big AAA names enter the P2E/NFT gaming space or will the two tracks carry on in parallel lines? At the moment, both sides are jockeying for space with P2E learning some tricks from traditional gaming, notably to increase the fun quotient. But traditional gaming is currently missing a core component of the community engagement; they may have vast numbers of gamers but they don't have the community commitment, at least not in the same way P2E games are engaging with their community. Once the P2E sector figures out the fun element, then the race is on, and traditional gaming companies will have to relinquish some of their profits and control back to the gamers, whether they want to or not. Disruption again coming to the rescue of the gamers.