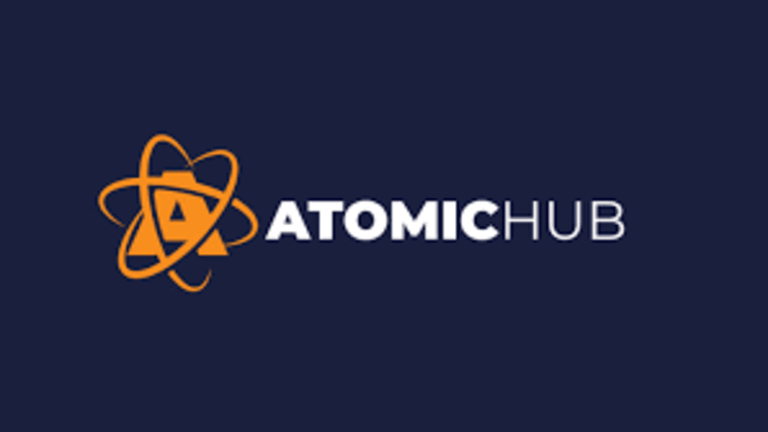 AtomicHub Partners With Banxa To Launch Revolutionary Fiat-to-NFT Checkout Solution
Launches a direct cash (fiat) to NFT checkout option for the WAX blockchain.
Pink.gg, creators of the world's busiest non-fungible token (NFT) marketplace AtomicHub and the leading AtomicAssets NFT standard, today announced a groundbreaking partnership with digital payment infrastructure provider BANXA Holdings to launch a direct cash (fiat) to NFT checkout option for the WAX blockchain.
Pink have garnered one of Web3's largest global communities, boasting over 250 million NFTs and helping over 13 million wallets conduct over 1 million transactions per day - totalling over 1 billion $WAXP in volume thus far. Thanks to this landmark collaboration with Banxa, users will be able to purchase NFTs directly from the AtomicHub marketplace via credit card, Apple Pay and a variety of other popular local payment methods, offering a seamless and frictionless solution for NFT acquisition.
Alongside this fiat-to-NFT solution, users will also be able to take advantage of Banxa's class-leading payments infrastructure to purchase $WAXP – the currency of the WAX blockchain – with ease, providing local payment solutions to AtomicHub's worldwide community.
Holger Arians, CEO of Banxa, said: "Banxa is excited to be launching our fiat-to-NFT offering with AtomicHub. We know there is a huge amount of friction in the NFT purchase journey - and we believe our checkout product with local payment options will make it a lot easier for the community to purchase NFTs on AtomicHub's marketplace - a win-win."
Jona Wilmsmann, Co-Founder of Pink, said: "We are delighted to have partnered with Banxa on this landmark fiat-to-NFT system. The friction involved with purchasing cryptocurrencies is one of the key issues for NFT collectors. This union aims to eliminate this pain point for our users and will help further our mission to establish AtomicHub as the heart and soul of the blockchain gaming and collectibles ecosystem."
Pink was co-founded by Jona Wilmsmann and Fabian Emilius, a pair of young tech entrepreneurs whose goal is to push forward the true ownership of digital goods, utilising cutting-edge blockchain technology as the foundation. Their smart contract expertise has allowed them to build enterprise-level projects for a number of global partners, providing clients with the ability to harness this technology as well as the audience to drive results.
Their AtomicHub marketplace is built on the carbon-neutral WAX blockchain, which is fast becoming a powerhouse in the Play-to-Earn and NFT gaming sector. The WAX blockchain currently has over 13 million active user accounts and hosts many of the most popular blockchain games, including the top 3 by daily players. WAX also has more user activity than any other blockchain with nearly 20 million daily operations according to Blocktivity.
Through their marketplace, Pink have played a crucial part in WAX's tremendous success with onboarding major brands into Web3. In December, WAX partnered with Sony Pictures and AMC Theatres to giveaway official Spider-Man: No Way Home NFTs - and many other global brands have entered the Web3 space with the WAX blockchain, including Hasbro, Mattel, Street Fighter, NASCAR, Atari, Funko, Hot Wheels and Power Rangers. At the start of 2022, WAX performed the largest NFT drop in history - one to each of the first 10 million WAX accounts registered.