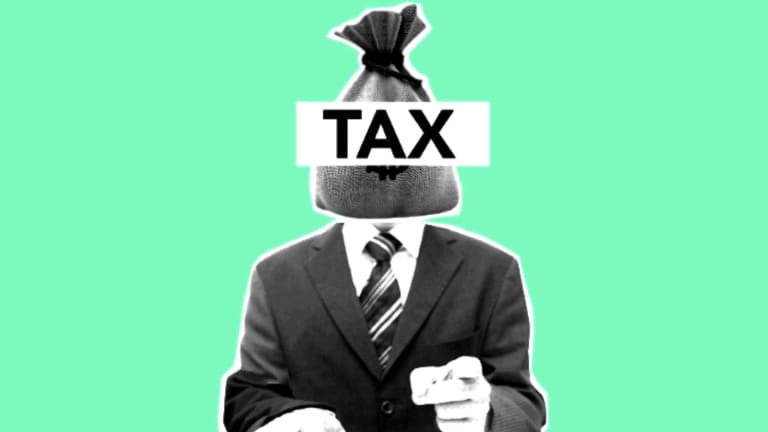 Reduce crypto tax in an increasingly regulated market
Whether cashing out or reinvesting, specialist advice will help you stay crypto-tax efficient
Let's take a closer look at how to reduce our crypto tax in an increasingly regulated market. In spite of the recent crash, cryptocurrency remains a popular asset across the world. It's not hard to see why: although there is the risk of substantial losses, many coin traders, both amateur and professional, have enjoyed eye-popping returns.
As well as the prospect of significant gains, an important part of crypto's appeal has been the ease with which, for better or worse, ordinary people have been able to make an investment. What successful investors should realize is that, whether planning to cash out or reinvest in another digital currency, tax liabilities may have been accumulating with every trade.
The size of that liability depends on a host of factors including where you live. Crypto tax bills can range wildly; they can even be zero. Filing tax returns can be a tricky business at the best of times; the fact that crypto-market regulation is in its infancy creates further legal complications.
Practitioners who are experts in traditional forms of investment may not be sufficiently familiar with digital assets to advise with confidence on their taxation. So, to deal with their tax liabilities lawfully and efficiently, traders (wherever they call home) may benefit from the advice of crypto tax specialists.
Traders with substantial gains may even be considering a move to one of the several jurisdictions where authorities retain a light-touch approach to crypto. Here too, expert assistance will prove invaluable.
Increasing tax regulation on crypto
Crypto was conceived as a discreet decentralized economy. In stops and starts, it has grown into a $1 trillion sector, one bold enough to advertise at the Super Bowl. Understandably, the tax man keeps an ever closer eye on ballooning crypto trades.
Recently, revenue services across the world began investing in technology to track crypto transactions. It's relatively straight-forward, as it all takes place in public, traceable back along the blockchain. By going to etherscan.io, for example, you can peek into any wallet, transaction, or contract on the Ethereum blockchain.
Meanwhile, the Organisation for Economic Cooperation and Development is considering a proposal for the automatic exchange between governments of information on crypto-assets. Of course to the lawful investor, properly advised, this is of no concern.
Read about secure and protected transactions on the blockchain. 
What do I pay tax on?
Depending on where you live, you could be taxed on a wide range of trades.
In the US, whether you are trading crypto for fiat currencies, NFTs or other crypto, any earnings may trigger a 'taxable event'. Even a direct purchase of goods and services—by means of a special crypto debit, credit or rewards card for instance—could create a tax liability for the Internal Revenue Service to enforce.
Why? Well, as far as the IRS is concerned, crypto is 'intangible property'. When you buy intangible property and then sell, trade or gift it (i.e. 'dispose' of it), any earnings are treated as additional income. This is subject to a special income tax called Capital Gains Tax. It's the tax on any gains made from the investment of capital in a particular asset after disposal.
How much tax do I pay on my crypto?
A basic calculation of what you pay CGT on is to subtract the purchase value of the crypto (the 'cost basis') from its value at sale or from the value of the thing you traded it for (the 'gross proceeds').
How much tax you actually pay on these gross proceeds varies according to a range of factors. Depending on where you live, they may include how much you earned from the investment and how long you held the assets for (the 'holding period').
Each country will tax capital gains differently, and some won't tax them at all, at least in the case of private investors. In such cases, the advice of an expert can help you avoid falling into a taxable, professional category.
Let's have a quick look at how this can work in some key jurisdictions.
Crypto tax in the USA
The federal rate on crypto capital gains ranges from 0% to 37%. Your rate will depend on the accounting method used to calculate gains, the holding period and your overall annual income.
If you have kept detailed records of your trading, for instance, you may be able to avail of an accounting method that reduces your exposure to capital gains. You can also reduce capital gains by holding onto your coin for longer than 12 months before selling, and using losses coming from other investments to offset the tax.
Crypto tax in the UK
Unlike the US and other countries, the UK has no short and long-term CGT rates. How much you pay to Her Majesty's Revenue and Customs depends on which income band you fall into, i.e. how much you earn. Those in the lower band will pay 10% on their crypto gains, while for those in the higher bands the rate is 20%.
The UK offers some helpful tax breaks. For the 2020-21 tax year, for example, HMRC gives every UK taxpayer a Capital Gains Tax Allowance of £12,300 GBP. You can use losses from previous financial years to lower your capital gains below the allowance limit.
In certain circumstances, such as when you give crypto to your spouse as a gift, you won't pay tax. Airdrops, on other hand, may be taxed as income as well as incurring capital gains tax when finally disposed of.
Crypto tax in Ireland
The Irish Revenue generally taxes capital gains at a rate of 33%, with an exemption applied to the first €1,270 of profit. As in the UK, certain activities such as receiving airdrops will be taxed as income.
Crypto tax in Brazil
You must declare any crypto holdings above 5,000 BRL to the Brazilian Federal Revenue (RFB). The RFB will tax any sales above 35,000 BRL in a single month. The rate of tax ranges from 15% to 22.5% depending on the size of the capital gain. Unlike in other jurisdictions, you cannot currently use crypto losses to offset CGT.
Low crypto tax jurisdictions
There are several countries which will tax crypto earnings to a minimal degree, or won't tax them at all.
Crypto tax in Portugal
At the moment Portugal is one of the most crypto-friendly jurisdictions, although this may soon change.
The Portuguese Tax Authority does not currently tax crypto activities such as trading, investing and mining. Nor are cryptocurrencies covered by CGT in Portugal when you are trading as an individual. When operating as a self-employed or a company, crypto profits may be taxed as income, and companies may have to pay capital gains.
However, the Portuguese Minister of Finance recently told Parliament that this 'loophole' in the capital gains tax regime would have to be closed. As such, individuals in Portugal may well be taxed on crypto gains in the near future, although the details are far from clear.

Notably, Portugal grants non-habitual residents an exemption from tax on crypto activities in other jurisdictions for ten years.
Crypto tax in the United Arab Emirates
There is no such thing as personal income tax in the United Arab Emirates, and thus there is no imposition of capital gains tax on private investments. Companies may pay CGT as part of their business profits.
For this and other reasons, Dubai (one of the seven Emirates) has become a favored destination for holders of crypto. Some of the biggest crypto exchanges are in the process of setting up shop there.
Crypto tax in Switzerland
As far as crypto-trading is concerned, the Swiss tax regime is one of the world's friendliest. No surprise, then, that Crypto Valley, the Ethereum Foundation and the Solana Foundation, among others, have their headquarters in Switzerland.
The big question: is your trade private or professional?
Similar to other jurisdictions, in Switzerland, professional traders are taxed on their income. However, crypto assets purchased privately are exempt from capital gains tax. Determining which category your activities fall into can be a challenge, which makes a consultation with a specialised professional worthwhile.
In fact, wherever you are in the world, seeking advice is worthwhile, particularly when your gains are substantial and you want to ensure the maximum return. Whether it's a question of managing tax in your home country more efficiently or establishing residency in a jurisdiction that better fits your needs, expert guidance will smooth the way.
Crypto assets are at an early stage of their evolution. The rate of technological and regulatory change is breath-taking. Legal and tax professionals are left playing catch-up. Even if specialist advice on crypto investment and the concomitant tax implications can be difficult to find, it's worth seeking out.
Ciarán McCollum is a lawyer working in association with Naray Law, a Swiss tax consultancy specialised in the treatment of crypto assets. From its base in Geneva, one of the world's financial centres, Naray Law is establishing an international network of tax specialists, each one an expert on crypto regulation in his or her respective jurisdiction. For information on managing your crypto tax affairs more efficiently and on taking up residence in crypto-friendly jurisdictions, contact Naray Law.
If you like this you might also like: Fintech Giant Revolut granted Crypto License in Cyprus.