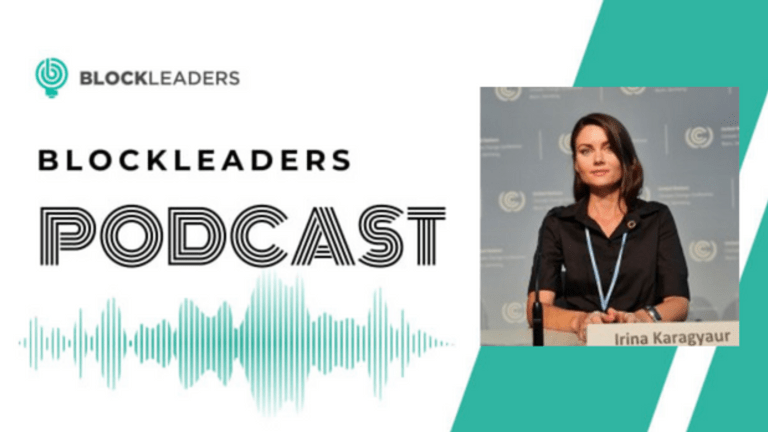 Podcast Interview with Irina Karagyuar
Lisa Gibbsons speaks to Irina Karagyuar on this week's Blockleaders Podcast.
One human breath. This is the entire carbon impact of creating one NFT on the Unique Network, according to Irina Karagyuar on this week's Blockleaders Podcast. 
Lisa and Irina discuss sustainability, blockchain and NFTs. They talk about: 
the importance of the Polkadot ecosystem in terms of sustainability
why by-default sustainable solutions are superior to carbon offsetting measures 
harnessing the power of blockchain to prevent environmental impact 
Can the blockchain reduce the impact of some of the worst polluting industries including the fashion industry? Irina explains how. 
Irina is the Head of Ecosystem Growth and Business Development at Unique Network, where she leads the business growth activities for the organization. She focuses on establishing strategic partnerships and ecosystem building to enable bridging the off-chain world with the Metaverse. 
She is the Head Ambassador for Western Europe of the Polkadot network, and also London's Regional Co-Chair to FIBREE (Foundation for International Blockchain and Real Estate Expertise), co-coordinator of DigitalArt4Climate initiative. 
Irina co-founded BQ9, a crypto-fintech boutique advisory firm that focuses on NFTs, and other Web 3.0 services.
Watch or listen to the podcast below or get the Blockleaders Podcast on your favorite podcast platform.