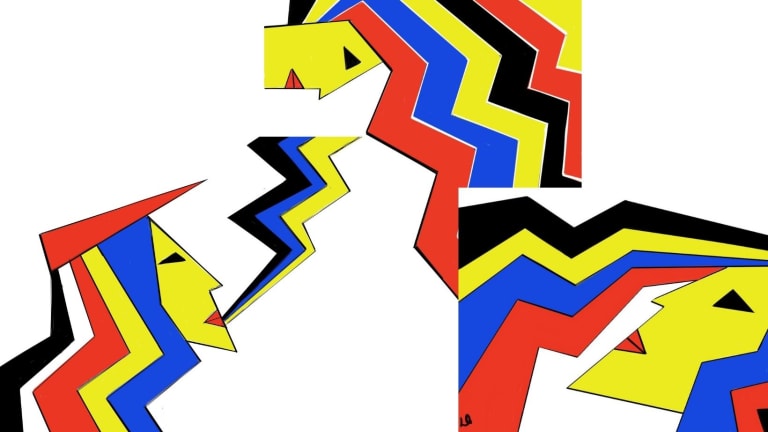 The Limerick Ladies NFT Collection
A unique collection of Illustrations and limericks paying homage to the fun 5 lined poem.
The Limerick Ladies collection is a fun collection of 25 unique, hand illustrated NFTs paired with limerick poems to give the world a taste of the funny five lined poem from an artist where the poetry was born. Lisa Gibbons is Director of the Bring your limericks to Limerick festival, an IRL festival, showcasing the quaint city of Limerick in the west of Ireland as home of this globally recognised poetic form.
The collection was inspired by the city of Limerick in the South West of Ireland, the poem that so many of us are familiar with today and the many women in the world of Web3 trying to find their voice. It is a reflection on the self, the other and the world of NFTs. 
Established in 2013 at the Limerick Writers' Centre, the limerick poetry festival highlights the connection of place with poetry and people with words. The limerick is a popular form of poetry globally. The delightful simplicity of the limerick verse, with its five lines and an aabba rhyme scheme has given it the moniker of 'the People's Poetry'. At its core lies humor and a sense of the absurd, this is its defining feature and through which it has maintained its popularity. This and the playful subversiveness of the limerick combine to make it an ideal vehicle for parody and mockery of modern society.
"In a way, this collection brings together all of my loves: my love, poetry and technology. If art based NFTs should have any depth in reflection of the artist then this houses all of my passions in one place"
It is hoped that the limerick collection will be enjoyed by NFT collectors and poetry enthusiasts and encourage others to try out the funny 5 lined stanza. In the future, the Limericks festival may also take place in the metaverse, providing both a physical and virtual home for this quirky form of poetry. 
The first four Limerick ladies are released this week.