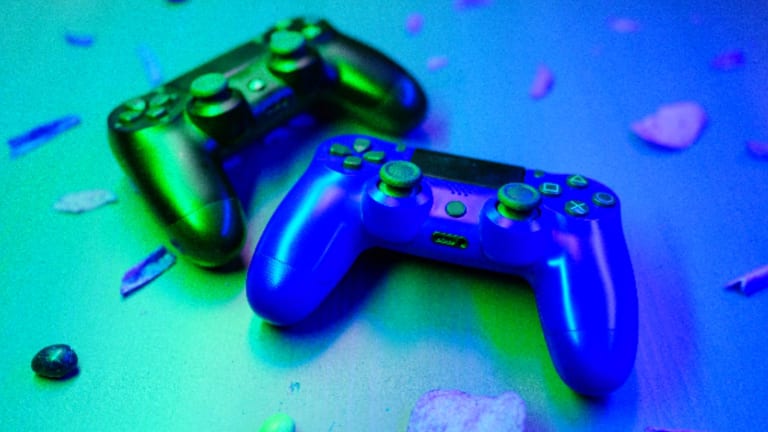 Is Sony ready to embrace NFTs? Gaming giant files new patent for in-game assets
Sony, the playstation gaming giant has filed a new patent titled 'TRACKING UNIQUE IN-GAME DIGITAL ASSETS USING TOKENS ON A DISTRIBUTED LEDGER'. The newly published documents were made available this week and reveal that Sony applied for a patent in 2021. The patent specifically surrounds a system that tracks digital assets in video games using blockchain technology.
The system would allow players to trade in-game assets with confirmed authenticity using blockchain. As more of the worlds biggest brands explore Web3 opportunities it is not surprising that Sony, the Japanese multinational renowned for its gaming consoles, is investigating the potential of in-game assets.
According to the patent application, Sony wants to use a distributed ledger to record digital assets and gameplay. 
Non-fungible tokens, or NFTs, are cryptographically unique tokens linked to digital and physical content, providing proof of ownership for things like artwork, music, memorabilia, and items in video games.
They recently launched its PlayStation Stars loyalty programme, which features digital collectables. Loyalty programmes have been a steady case study for the use of NFT's.
Web3 gaming communities remain strong 
Despite the recent turbulence across all crypto markets and the ongoing effects caused by the FTX bankrupcy, Web3 games continue to be released. Furthermore, the leading blockchain games like Alien Worlds, Splinterlands, Upland and Benji Bananas remain on a positive trajectory.
Alien Worlds recently launched its planet DAO's to deepen it's relationship with its gaming community and allow players to take over planet treasuries. 
Upland announced last week that it has partnered with FIFA to create a virtual stadium for the World Cup.
Continued innovation within the Web3 gaming world is making it attractive for longer term gaming companies.