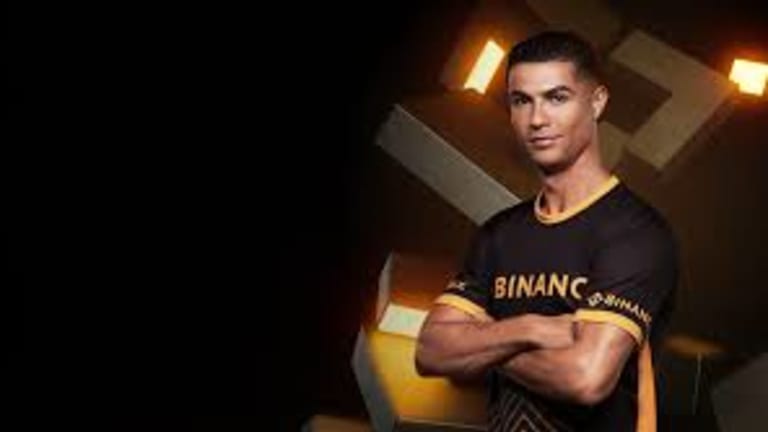 Cristiano Ronaldo launches first-ever NFT. But how is it doing?
The collection has 4 tiers and was auctioned on the Binance Marketplace on the 18th and 22nd November.
The first round of Ronaldo's NFT collection was released on Binance Marketplace on the 18th November, consisting of five Super, Super Rare (SSR) NFTs and 40 Super Rare (SR) CR7 NFTs. They were on sale for 24 hours.
The rare and normal NFTs were launched on 22nd November, again on sale for 24 hours.
The NFT collection offers holders different perks and benefits. The CR7 NFTs are commemorating all stages of the athlete's career starting with The First Step (Basic), which celebrates his early life and beginnings in Madeira.
Read next: What are the Web3 Gaming leaders saying? Insights from the top blockchain gaming projects 
How is the Ronaldo NFT doing?
The collection is off to a great start with the SSR and SR NFTs selling out in seconds. Within hours, the CR7 NFT Collection had risen to the top of the BNB Chain 7-day transaction volume.
When news broke on 15th November that Ronaldo was launching the collection, online searches 'Ronaldo NFT' increased by 206% worldwide, according to CoinGecko. However, the 18th November (launch day) was the biggest day for searches in the last 30 days which makes sense.
What countries are interested in the Ronaldo NFTs?
It might not be a surprise but Ronaldo's native Portugal showed the biggest interest in the NFT collection on Google Trends. 
Interestingly there was also a lot of interest from Pakistan and the Czech Republic with Vietnam and Portugal's neighbor Spain making up the rest of the top 5.
How much is the Ronaldo NFT?
As mentioned above the NFT collection is in several tiers based on rarity. As well as the five SSR NFTs and 40 SR NFTs, there are 600 Rare and 6,000 Normal.
The average price paid was 22,800 BUSD for the SSRs, and 2,389 BUSD for the SRs.
The Rare and Normal NFTs are on sale to eligible Binance account holders for 700 BUSD and 77 BUSD respectively.
BUSD is a currency pegged to the US dollar. 
Read next: Why football clubs are turning to Crypto? Fan tokens continue to soar