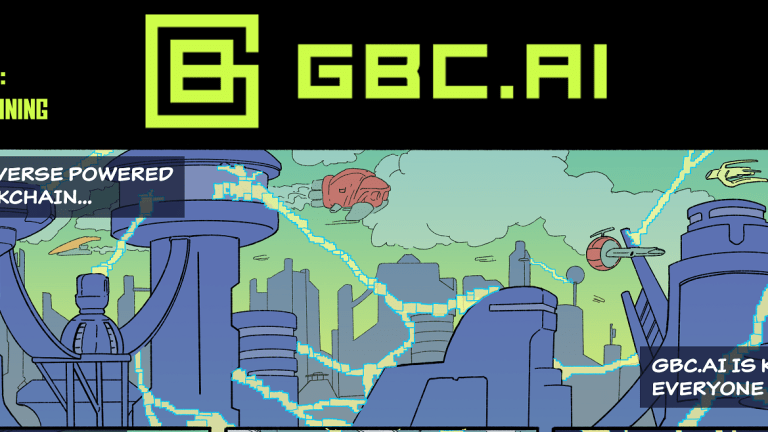 Why a Web 3 project needs a ...Comic?
William DeAth, chief commercial officer for Guardians of the Blockchain, on how explaining highly technical issues requires a comic.
Guardians of the Blockchain, or GBC.AI, is the combination of multiple PhD-holding founders (six in total) and award-winning mathematicians – who were working in two separate AI houses who decided to join forces and double the outcome. Since it was founded two years ago, GBC.AI has conducted research and development using artificial intelligence and neural processing to make blockchains more scalable, safer and enhanced overall.
According to DeAth, it's the application of artificial intelligence that enables it to provide those kinds of benefits – or indeed its superpowers.
Already GBC.AI has worked on a number of proof-of-concept projects, including a high profile project with Solana. Basically, any Proof of Stake blockchain can avail of GBC.AI's suite of products, including PolkaDot, Avalanche, Polygon – all of whom have been or are in conversation with GBC.AI.
While both blockchain and AI are emerging technologies, they have not really been integrated as yet. This is where DeAth attributes GBC.AI successes on the focus on data.
"Everyone understands that blockchains are transparent and you can always view the data. So if a problem occurs in technology it's vital that the data is logged around the time of the issue. But what if you can have access to that data before it happens?
"With GBC.AI we can create forks, create test nets and basically stress test these blockchains. We use our AI and neural processing to look at millions of ways to attack the blockchain and from there we build products and solutions that can pre-empt any potential issues.
"We can then deliver for our customers a blockchain that has AI baked into it from the start."
And that is the simple version of what GBC.AI does but it still lacks impact and so DeAth decided to look at alternative ways of getting his message across simply and powerfully.
As result, DeAth decided to go to the visual communication and indeed straight into comics. He hired Corporate Comics and told them his vision and asked if they could convert it into a comic.
"We had a number of meetings where I explained our vision – and included the quirky bits including the goldfish – and like Generative Art we produced our first comic strip – see below."
DeAth had been used to sharing a deck to explain GBC.AI to potential investors. However, once the first strip was signed off, he shared it with a friend to get his reaction. It was better than expected. The friend went: 'wow – I'd invest in that company!'
DeAth is very happy with the comic strip and he now has three of them – building towards a full comic. He feels as though communication has come full circle.
"Cavemen etched on cave walls, and over time we discovered language and words. But sometimes a picture can paint a thousand words. In addition, comics are a very fast way to communicate potentially complex ideas and nuances in simple outlines and a few words.
"It's very web3," he says. "It's my visual elevator pitch."
But while the comic speaks volumes it doesn't explain the goldfish joke – for this we need words.
When talking about blockchains people often see them as very rigid structures, but that's not quite accurate. One of DeAth's colleagues began to compare a blockchain to a goldfish bowl.
"A goldfish bowl looks set; there are glass walls, water, fish. But things might change such as the temperature of the water, or you might need more water. Or what if the fish died and had to be changed. Or is there a crack in the glass that might give way if the temperature outside changed," explained the GBC.AI developer.
For GBC.AI this is where AI and machine learning comes in – which can be proactive as well as reactive. Hence the goldfish idea.