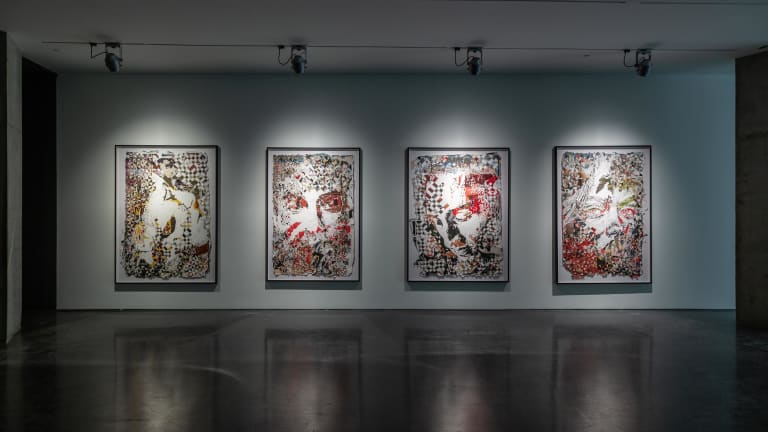 URBAN ART VISIONARY VHILS TEASES UNPRECEDENTED DIGITAL PROJECT
Contemporary Artist Vhils has unveiled LAYERS, an experimental NFT project in which collectors can create evolving artworks in his iconic style through interacting with the tokens
Each NFT will be revealed layer-by-layer through the active participation of holders who will choose how to "tear" their artworks. 
Since his debut at Banksy's Cans Festival in 2007, Vhils has used torn billboard posters, explosives and electric tools to challenge the definition of fine art. Vhils' world-renowned style has featured at Art Basel Hong Kong and Miami, with murals and installations in 40 countries, on the International Space Station, and in major blue-chip galleries, including the Centre Pompidou, Palais de Tokyo, the Barbican Centre, the V&A Museum, CAFA Art Museum and the Contemporary Art Centre Cincinnati. 
Created in collaboration with gallery-led platform DRP, LAYERS breaks boundaries between the physical and digital art world. Through exposing his physical process and replicating it on the Ethereum blockchain, Vhils adds collector collaboration to his unconventional artistic toolbox. 
Pre-sale registration is now open on DRP.io/layersbyvhils. Details for the public launch are forthcoming