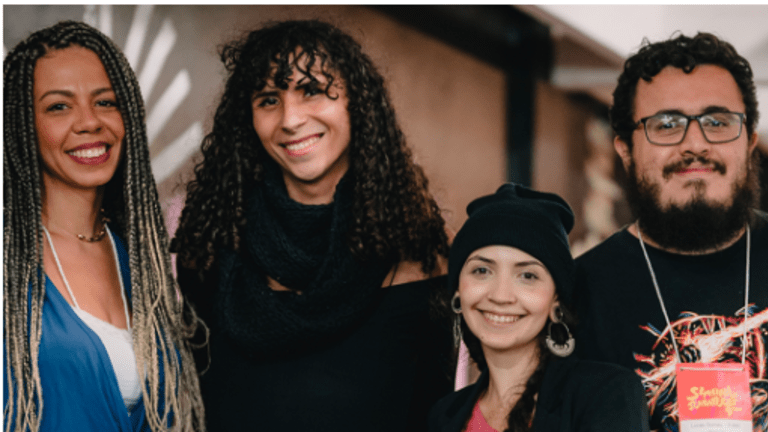 Upland Partners with UNICEF Brazil
Support of Web3 Education Programs and Training Opportunities for Brazil's Youth.
Upland and UNICEF Brazil announced a long-term partnership to develop a new social project and Web3 academy to meet the urgent need for expanded education, training, and employment opportunities for young people. 
This unique partnership aims to ensure that thousands of Brazilians between the ages of 18 and 24 are educated in web3, creating a link between secondary education and training. Program participants will learn the skills to contribute to the new virtual community-driven environment of virtual worlds. 
As a part of the partnership launch, Uplandme, Inc. the largest metaverse platform mapped to the real world, will host a holiday sale for its 3 million + community members to purchase exclusive UNICEF- and holiday-inspired digital goods for their virtual properties. The sale's proceeds will be used as a direct donation to Unicef, including dedicated funds to support and sponsor the education programs of UNICEF in Brazil. 
On the Upland platform, two UNICEF-branded structures will be built on properties in Rio de Janeiro to create the outdoor decor models to be sold in the UNICEF Showroom, which fans can visit virtually. These items, inspired by holiday gnomes, are popular digital items with which Upland users customize their properties. 
Gamified experiences in time for the holiday season make the items a fun way to support UNICEF and an easy web3 way to participate in fundraising for causes that are important to the community.
"In the past four years, we have seen thousands of stories of Upland users realizing financial success because of their web3 knowledge," says Idan Zuckerman, Co-Founder and Co-CEO of Upland. "In partnership with UNICEF, we're excited to create an opportunity for Brazil's youth to learn how to create the same opportunities for themselves through a multi-touch web3 experience showcasing fun, innovation, entrepreneurialism and community, as well as a real world academy to support them first hand."
The education program content is curated by UNICEF's One Million Opportunities (1MiO) initiative, and powered by Upland. Led by UNICEF Brazil, the (1MiO) initiative is a multisectoral articulation between private sector, governments, civil society and youth creating opportunities for professional training, employability and income generation for young adults (from 14 to 29 years old) in situations of vulnerability. The students will be trained in five different competencies:
Foundation Skills: Basic Education on web3, blockchain technology, smart contracts and metaverse
Job Specific Skills: Identifying opportunities in the metaverse economy and teaching the youth about new positions and opportunities in the web3 industry
Digital Skills: Students will learn how to work in the Upland metaverse, how to mint properties and other digital collectibles, grow their net worth, complete collections, win challenges, and participate in community events
Entrepreneurial Skills: Students will learn how to become a meta-entrepreneur and build their businesses on top of Upland metaverse.
Transferable Skills: Students will learn how to transfer their learnings including real estate, yield, staking, tokenization and other web3 related education, and apply them in real life.


Upland is available to download for free on iOS, Android and the web, and can be played from anywhere in the world.