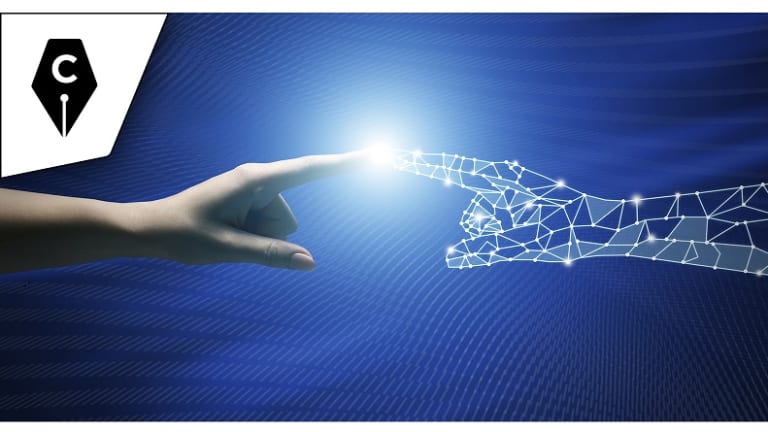 Treat Blockchain like a technology
Rhett Oudkerk Pool is the founder and CEO of Europechain. This is not his first venture as he has founded and CEO'd Kahuna, a multimillion euro cyber security company for 20 years and enjoys recognised status as a leading tech entrepreneur in his native Netherlands.
He became active in the Blockchain world through the EOS blockchain, which he joined as a genesis block producer in the summer of 2018. In his view, Bitcoin was the first generation blockchain, Ethereum the second and while there are a number of competing claims as to which is the third generation, EOS tends to come up trumps time and again in independent analysis in this tribalistic world. In China for example 80% of all blockchain projects are being built on EOS.
He believes that every database can and should be replaced with a blockchain database.
"We approached blockchain as a fintech business. We wanted to make it simple for any company to adopt. Accordingly, we are providing a public blockchain offering for public applications and a private blockchain for more sensitive content. We can offer these options to consortiums or individual businesses.
"A key difference is that we have organised our offerings on a regional basis as each regional ecosystem has their own legal rules or ecosystem."
Europechain was fundamentally inspired by the introduction of GDPR, with its overarching set of rules on how to treat data. As a result, Europechain supports every contract and every user signup such that an enterprise can build GDPR compliant applications.
"But we recognise it is a country by country initiative. For example, in India the ecosystem is very different as the government doesn't like crypto but does like blockchain which makes for uncertainty."
Despite that uncertain climate, one of Europechain's projects is to spec out a chain for India – which already attracted possible partners in the continent. Given the dichotomy of positions, Europechain is currently looking at all kinds of additional professional services, consulting, and software dev training to build projects, and here the emphasis is on its inbuilt enablement layer.
"We've been in this space for two years and so we know how to build enterprise applications – and every enterprise application requires common puzzle pieces. We call this our enablement layer which we are currently building, and afterwards we will just need to build the unique applications on top."
Europechain's public blockchain is already in place and live. There are currently seven block producers validating nodes and that will grow over time to 30, making it more decentralised and run by professional 7x24 IT operators. Anyone can view the chain and sign transactions; it operates just like any other public blockchain. As the number of block producers grow, so too will the ownership and voting rights on the chain.
Rhett's vision is to have block producers in every region with users able to select block producers individually. He also believes that Europechain can be the leading blockchain in Europe run by professional systems integrators. He cites the decision by Google to become a node validator on the EOS mainnet as part of that development.
Rhett is currently fundraising; a promised €500,000 had been postponed due to COVID. He is offering access to the company in two different packages; a tokenised non-voting share option for 10% of the company at €1million and a straightforward equity raise of €500,000.
Europechain is funded already by teams from Ireland, the Netherlands, Spain and Germany. It is also enrolled into two European funded projects which, between them, offers access to more countries including France, Italy, Romania and Lithuania.
Like Rhett's other fintech companies, Europechain has also won a number of awards both in the Netherlands and further afield and is currently negotiating a partnership with firms out of Portugal, Poland, Slovakia and Hungary.
A key USP for the Europechain project is that it treats blockchain as a regular IT technology which allows Rhett to operate it as a blockchain cloud service provider. Currently a network of European and Indian resellers are both being developed to resell into each region.
As previously stated, "Blockchain is needed for every database in the world. Traditional databases are too easy to hack, we've seen that time and again in major hacks on social platforms such as Linkedin and many others. It's not just the loss of data from those platforms but the huge fines applied afterwards. Ordinary centralised databases are too vulnerable."
Rhett's other award-winning tech businesses are in the cyber security sector so he knows what he is talking about.
"And we also need to make this easy for people – blockchain is just a technology, albeit a very powerful one."
Rhett emphasises that private chains are as much an option as public ones, but he believes there will be cross over into what he terms an inter blockchain communication architecture, or a web of trust.
"Having multiple chains interact is going to require a commonality which is where our enablement layer comes in. This is made up currently of four pillars, and there may be more in time."
The four original pillars are an MyD, an identity system, Flowbook, an enterprise approval and workflow engine, mobile application Fact, for evidence timestamping, compliance and checklist suite and Zaisan, a digital asset management system.
This approach allows any chain developed on the Europechain to be connected to other public or private chains. It also allows the lego-like building blocks of the Enablement Layer to be applied across multiple industry sectors from real estate to freight forwarding.
Europechain has already a number of successful Proof of Concepts under its belt including projects with ConsolFreight, MedoSync, PIA and Gift Voucher.
"Ultimately, we believe we have cracked the blockchain acceptance conundrum by treating it like a regular technology – so we are backed by real people, with real experience, with real offices, with real partnerships and real products. With our products we have the building blocks to quickly apply the benefits of blockchain to any sector; this speed of building is crucial to acceptance. It's real technology and it's available now. This is Europechain."