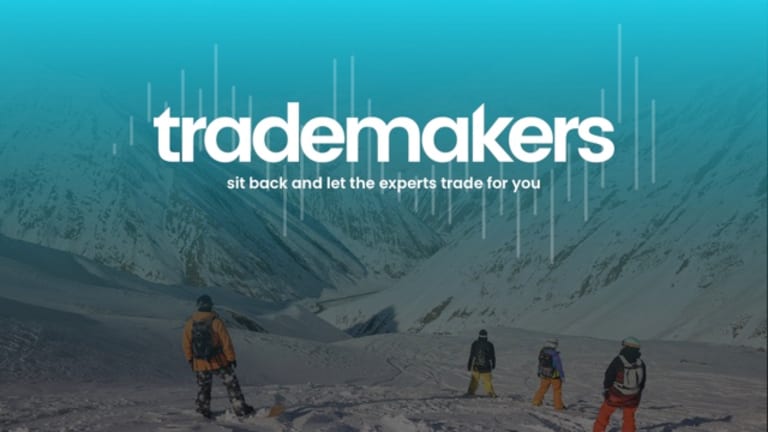 trademakers launches institutional-grade investments for the rest of us
trademakers, a newly launched investment platform for digital assets and alternatives (such as foreign exchange), comes to market with private, everyday investors in mind offering the kinds of high-end financial expertise normally reserved for institutional investors. At launch, trademakers offers investment opportunities into two asset classes: digital currencies and FX.
There are a number of features that make trademakers stand out from the crowd. Using a combination of experience, professional traders and software, trademakers can offer the same institutional-grade advice and results normally reserved for HNW and accredited investors. The team behind trademakers have many years of experience in financial trading and investing, experience earned from serving the corporate market is now being focused to address the needs of private individuals.
Peter Kristensen, Co-CEO, has 35 plus years working in the banking sector in Denmark and Switzerland, before establishing JP Fund Services in 2007. He is joined by Co-CEO Adam Hill, a London-based capital markets specialist with 25 years' experience in marketing strategy, technology and finance partnerships. The chairman is renowned legal eagle Dr Jeppe R Stokholm, a partner in several law firms, holder of a Ph.D. in International Taxation, and currently operating as a VC in Zurich, Switzerland.
Access to trademakers is set at a very low bar; $2,500 for digital assets and $5,000 for FX. As CEO Peter Kristensen says: "We wanted to offer the same level of risk management and returns to regular people. We respect their money – this is at the core of the philosophy behind trademakers, why should ordinary people not have access to the better returns and risk controls enjoyed by institutions. We are turning the investment play on its head."
The first digital asset program was launched in 2018 and after a brief pause to relaunch it under trademakers TM Digital is now available to everyone this month.
Co-CEO Adam Hill says the team took extra time and care to ensure compliance with financial regulations in all key markets, to iron out any kinks in the technology infrastructure, and to ensure the programs were working optimally before the public launch. "We have seen on average between 1.5 and 2.5% returns a month from this first digital program. This is not a get rich quick scheme, this is a serious investment platform where individuals can look to gain a meaningful return on their investment, while knowing that their investments are being monitored actively by professional risk specialist."
trademakers opens the door for investors to build a portfolio of professional programs and the security of knowing their money is safely held by registered and regulated entities and custodians.
"We offer a non-custodial service; meaning any investment risk is indemnified. Our partners all hold full licences and are registered with their respective financial regulations. When investors come on board, they can select the broker or custodian they wish to place their funds with based on their location."
Currently trademakers has agreements with three well-established entities in the US, London and Bermuda. Investors can choose their entity, secure that they are compliant and regulated. This also means that trademakers never touches clients' investment money.
"Wealth Management Programmes are normally the preserve of the very wealthy," says Peter. "We wanted to offer that same level of opportunity and security to everyone."
trademakers has been built in a modular, Lego-like manner as more features are added investors will be able to benefit from new offerings such as spreading their risk across different investment pools and asset classes.
Moreover, investments in our digital asset programs have limits on the trades executed in these programs. Currently, a maximum of 20-25% of the invested amount may be held at any time, in any one position (e.g., BTC/USD). Furthermore, no leverage is applied to any of our digital asset programs in the interests of protecting investors exposure.
Another attractive feature of trademakers is that investors can withdraw their money at any time and without any penalty. The team is not interested in penalising people who may need access to their funds for other reasons. "This is about respecting the ordinary investor; if they need their funds, fine, but we also know we should be able offer them a more positive return based on sound investment strategies in the long term. So even if they do need to use their money elsewhere, we'd be pretty confident they will return again to build their long-term investment goals."
trademakers has pared down costs to a minimum for its clients. Transaction fees are set lower than most which is markedly less than regular brokerage costs. Via partners trademakers can also help people with 401K and other funds to allow them to participate via expert advisor access on the platform.
"We are currently working on some exciting updates including digital multiselect where the investment risk can be spread across 5 or more strategies. This actually pushes the risk down for investors, so if one strategy is not successful, the other four can break the fall."
For more please visit the website