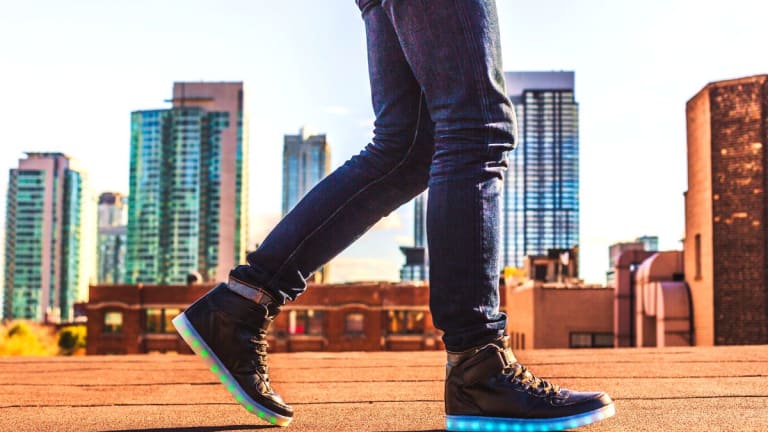 This Web3 Fitness Application Sees Growth of 134% in 7 days
The leading walk-to-earn application SWEAT Economy, has seen a welcome boost in activity in recent days. It coincides with the resurgence of interest in crypto and blockchain gaming.
According to data provided by the DappRadar platform, the walk-to-earn platform SWEAT, has seen a boost of over 134% in the last 7 days.
SWEAT incentivizes people to move and stay healthy. In addition to the easy-to-understand concept, the marketing of this health-focused application is constantly evolving and they have released some of the most impressive campaigns in the blockchain space.
One contributing factor for the rise in the number of users is a strategic promotion to giveaway a real Tesla to one lucky app user. 
The SWEAT economy is powered by the SWEAT token, a cryptocurrency that maintains utility with unique partnerships through its app.
The downturn seen in the crypto markets did not have a significant impact on the blockchain gaming space as the majority of leading Web3 games such as Alien Worlds, Splinterlands and Upland had built a loyal base of players and active communities.
Easy Mobile Experiences Leading Web3 Adoption
The State of Crypto Apps report by SensorTower confirmed the strong positive trajectory of crypto app downloads over the last two years with total downloads of the top 30 crypto apps exceeding 500 million and 100 million in Q1 of 2022 alone.
Furthermore, Crypto Apps accounted for 43% of the total top 50 fintech app downloads in the US in 2021, representing a 56 percent increase year on year. 
According to the DappRadar Industry report for 2022,
Providing easy access to entertaining mobile applications will play a key role in the levels of growth within the blockchain gaming space for 2023. There are impressive levels of growth recorded in the State of Mobile Report for 2022 with over 90 billion mobile game downloads recorded.