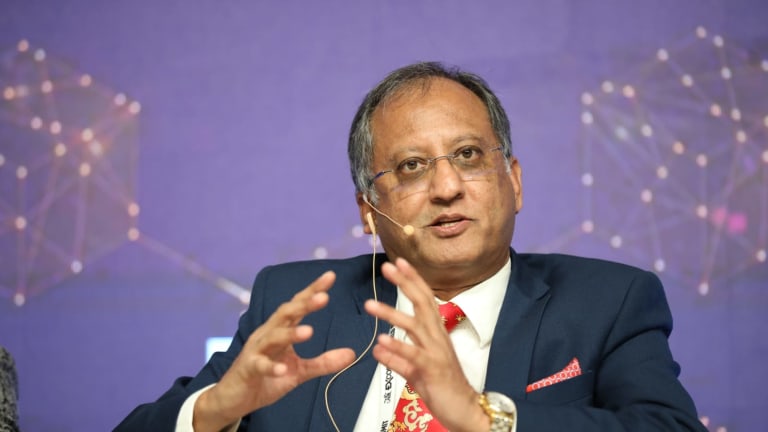 The Future of Digital Banking
BY GUEST COLUMNIST MRU PATEL
Chairman and Co Founder of http://www.betra.eu/
In 2017, I re-entered the cryptocurrency and blockchain market after intensive research. One of the main reasons I got dragged back to my core educational technology background was due to losses from the last financial crisis in the property sector, where banks took advantage of the vulnerable clients like myself. 
As an established visionary from the dot com and java days at Sun Microsystems, I decided to work on developing the digital bank of the future. I predicted in early 2017 that 50% of the high street and retail bank will die, largely due to poor services and overheads of servicing simple transactions of 80% of their clients. This is almost there now and Covid-19 has even accelerated the process further. 
The banking of the future
The banking industry of 2030 will look very different from what it is today. We will see huge evolutionary, client centric models that will be radically different. The main reason for that transformation is that new emerging technologies will combine to redefine the bank-customer relationship forever. The covid-19 lockdown has highlighted and accelerated what we used to evangelise in the late 1990s, i.e. the Network is the computer and everyone will do business via the Internet. 
We are exploring and building this vision even faster now. How will it look? 
"THE CLIENT WILL NOW CALL THE SHOTS HOW THEY WANT TO CONDUCT BUSINESS WITH THE BANK WITH LITTLE TO NO LOYALTY." 
Banks will have a major transformation alongside the shifts in how people work, live, compare fees, get rewards for loyalty and transact daily.
We need banking, not banks
Many banks will disappear due to new innovative Neo Banks. The new Leading banks will become a trusted interface for a 24x7 lifestyle of the client with constant support via online means. Banks will need to go beyond transactional services to proactive and multidimensional simple interface services respecting the client's specific needs and not just fixed product sales.
Banking will be almost like a utility service which could enhance financial services to deliver improved financial wealth management and well-being. Traditional banks that have resisted digital currency accounts and businesses will have no choice but to accept providing that service or they will die too. 
We need intelligent low cost banking, not banks. Banking needs to provide big data analytics, business support, fast low cost/free transfers, use of emerging technologies, omnichannel services, 24x7 live chat, to name but a few supports.
The Technology revolution impact
Soon, banks will realise their technology visionaries and ICT staff should be worth more than the traditional bankers. Technology adoption will drive and reshape how we bank, live, communicate, and create wealth. A new wave of super apps will emerge, and our vision is clear. 
Whilst predictions and vision into the future are always scary, one thing is for sure: what I predicted in late 1990s, at the heart of the Internet and java startups, is happening now. We are entering the next innovative cycle now with blockchain, quantum and nano based technologies, IoT, voice controlled interfaces and commands, augmented reality, Artificial Intelligence, deep learning, machine learning, cognitive psychology and advisors, etc. that are already available. Combining all these to future banking system will be very exciting for the clients. I feel confident that the landscape will be far more competitive, efficient and innovative in delivering consumers 'autonomous omnichannel experiences' that are not possible today.