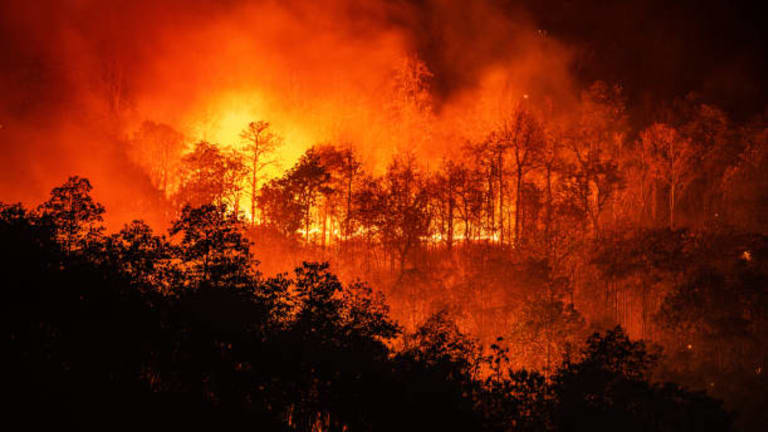 Stop burning the Planet!
An interview with Alex Mitrovitch, CEO of Unique Network
NFTs has its roots in experimentation, according to Alex Mitrovitch, CEO of the innovative Unique Network, which in turn has its roots in carbon neutral technology and innovation. This is the basis of Mitrovitch's tenets – technology does not have to burn the planet, in fact the opposite is true, innovation in technology can help save the planet.
He traces his thinking while following the origins of NFTs back in 2014 (before they had even gathered that name) to the explosion on the Ethereum blockchain in 2017 culminating (if such recent rollercoasters can be said to culminate) in the huge peak of interest epitomised by Beeple's 5000 days NFT fetching $69 million in Christies.
"As people's attention was drawn to NFTs they also began to pay attention to details. It was at this point, in the middle of people getting rich selling digital art, that the image of the gas guzzling NFT was born – right in the middle of a planet burning crisis. Even after the Merge, and Ethereum's switch to Proof of State, it's still not great with about nine grammes of energy required in the production of each NFT."
The boast that PoS blockchains are carbon neutral was subsequently measured by Unique Network's CTO Greg Zaitsev. He came up with the powerful result that an NFT created on Unique Network was equivalent to the same carbon produced by the equivalent of one human exhalation of breath.
"It takes 0.0004 grammes to mint an NFT on the Unique Network which is 10,000 times more efficient than other blockchains. It's like comparing a car using 20 litres of gas to drive say 400 kms to a car that only needs 0.004. We can use these NFTs to make a difference."
A Movement is born
"As we were working on the proposition to use blockchain and NFTs to help climate change, we came across literally hundreds of other projects doing the same thing. Web3 has big ambitions to take on the internet of today to make it fit for the future – that's trillions and trillions of dollars of economic activity – and to use technology to fight some of the biggest challenges we have with climate change including changing energy consumption and making energy consumption more efficient."
Reflecting that push, Unique Network has been invited to have a pavilion at COP 27; only one of 53 booths and all by invitation only. The Blockchain Climate Change Coalition (check name) now boasts 300 companies some of which are joining Unique Network at its booth. (should I name as per the slide?)
"We want to accelerate those ideas and help bring them to fruition."
One example of such a company is Digital Art for Climate (DA4C) which gathers climate change artists using blockchain to fundraise awareness and support. And that is only the start.