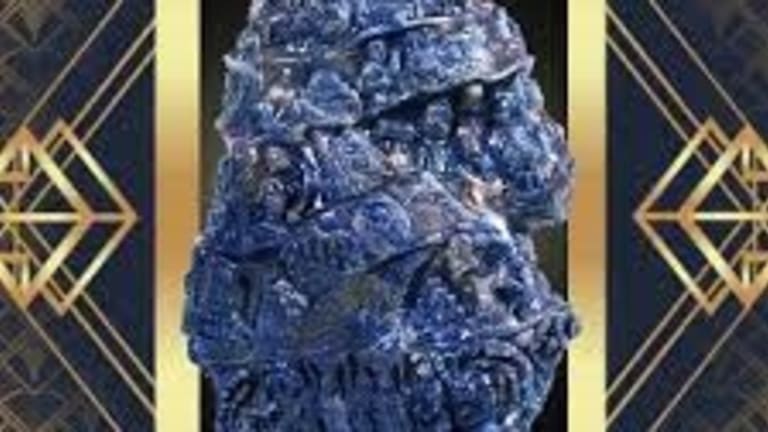 STO Public Sale of The Millennium Sapphire is Open For Two More Days
NFT DIVIDEND ANNOUNCMENT
Millennium Fine Art, Inc. (MFAI), The public sale of the Millennium Sapphire through its wholly-owned subsidiary, MS Token, Securitized Token Offering (STO) is still open until November 23rd at 12 p.m. EST. With a minimum purchase of $500, at $3.5 per token, investors can now own a pro rata share of the world's largest carved blue sapphire.
We are pleased to reward our partners!
We will be giving away another NFT worth (1 ETH) to all token buyers that bought $1,000 or more in our Public Sale going on now!
This animated "House of Cards" NFT is in addition to the Moon Man NFT (0.20 ETH) dividend.
https://rarible.com/token/0xd07dc4262bcdbf85190c01c996b4c06a461d2430:726190?tab=owners
The animated House of Cards NFT is currently in production and will be finished in approximately 5 - 6 weeks.
If you only bought $500 in tokens, merely login to: sale.mstoken.art and purchase another $500 tokens to qualify for this valuable dividend currently worth $4,400.
A STO is a U.S. SEC regulated process of securitizing an asset on the blockchain via security token issuance. The security token represents a tradable financial asset. A STO is a superior alternative to an unregulated initial coin offering (ICO) or a more tedious initial public offering (IPO). Not only do investors enjoy fractionalized ownership, but also reap potential dividends by owning the tangible asset.
In addition to owning a pro rata share of the 61,500ct sapphire, token holders will also own the IP associated with the Millennium Sapphire, including potential dividends generated by the sales of the NFT studio. The NFTs produced by the studio draw inspiration from the carvings on the Millennium Sapphire. So far, the studio has announced $37.6 million in institutional NFT sales.
MS Token will commence trading in December on CryptoSx, www.cryptosx.io, after the public sale closes.
For more information about the Millennium Sapphire STO, please visit: https://mstoken.art/wp-content/uploads/2021/11/WhatsApp-Video-2021-11-12-at-7.17.14-PM.mp4
About Millennium Fine Art Inc., and MS Token LLC
With a treasure trove of exclusive content to draw upon, MS Token, the owner of the Millennium Sapphire, www.millenniumsapphire.com, has assembled a team of industry leaders to create a powerful NFT production studio, leveraging the content carved on the sapphire. Carved on the Millennium Sapphire are 134 scenes, representing the high points in human civilization over the past 5,000 years.. These carvings form the inspiration of MS Token's NFT productions.
The Millennium Sapphire is widely considered iconic in the world of art and gems. It was designated as, "The World's Largest Carved Sapphire" by Guinness World Records in 2001, and is one of the most documented gemstones in modern times. Since its discovery in Madagascar in 1995, this remarkable blue gem has appeared on CNN, BBC, NBC, FOX and numerous other television networks around the world. It has been written about in virtually every major newspaper and has been the subject of articles published in dozens of magazines, including Forbes, WSJ and others. The MS was showcased at an Academy Awards event in 2002 and in Seattle in 2004 as part of the festivities surrounding the launch of Princess Cruise Line's newest ship, The Sapphire Princess.
MS Token pursues a strategy of partnering with leading digital artists and studios to develop unique NFTs. This strategy allows the company to have an ongoing flow of fresh content drawing inspiration from the original carvings on the sapphire. From carvings of some of history's most infamous people to landmarks, such as the Pyramids and the historic Sputnik launch, the Millennium Sapphire will be developed into NFTs over time. The content produced will form the basis of the collaborations with world-famous digital artists and their interpretations via NFT animations to bring these pieces to life.