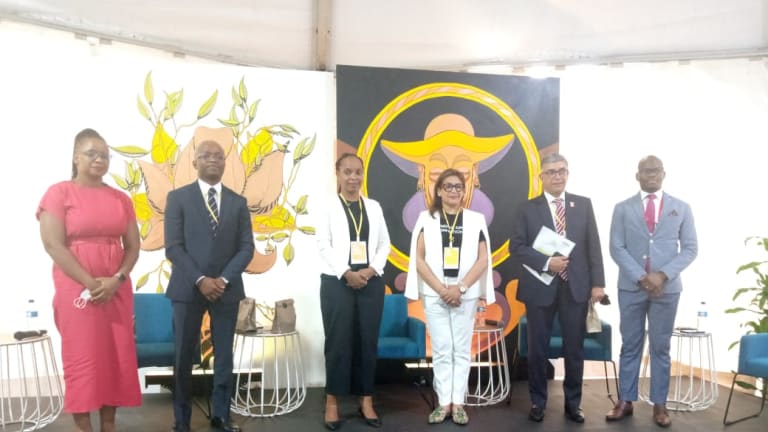 SPROWT Foundation launches the 1st edition of The Genderful Society Exhibition to raise awareness about Gender and Diversity & Inclusion through art and culture in Maputo, Mozambique
The SPROWT Foundation Leading and Growing Together hosted the very successful inaugural edition of The
Genderful Society Exhibition through its PIONEER Leadership Network for Women in
partnership with Mozambican Fashion Week (MFW): an exhibition aimed at raising awareness
about Gender and Diversity & Inclusion through art and culture.
Genderful is a concept to positively define the uniqueness of the identity of each person, continuously evolving and
including of all forms of self-expression.
Being the first exhibition of its kind in Mozambique, it hosted a series of four of webinars, one
per day, with industry leaders speaking about Ethics in Leadership, Women in Leadership,
Diversity & Inclusion in Corporations and Gender Neutrality in Fashion.
The theme of the exhibition is reflected through the work of each individual artist, and their
interpretations of the importance of including gender equality and diversity & inclusion in daily
living. The participation of new and upcoming artists provides a platform to showcase the
amazing talent within Mozambique`s art and cultural community.
The exhibition ran from December 7th to 11th
The SPROWT Foundation aims to promote gender equality, through the enhancement of the
role of women in the socio-economic development of Mozambique; from early development
and education of children and girls from birth to five, to the promotion of local talent as well as
through its work with organizations for the corporate institutionalization of humanistic values in
the country's development. SPROWT is aligned with the United Nations Sustainable
Development Goals (SDG's) focusing on quality education (#4) gender equality (#5), jobs and
economic growth (#8), innovation and infrastructure (#9) and building sustainable partnerships
to reach our objectives (#17).
SPROWT foundation was honored to work with Mozambican Fashion Week on the first edition of The Genderful Society Exhibition, a proud partner in 2021 marking the 17th year of fashion week in Mozambique; the biggest and most celebrated event in the country, bringing together a total of 78 local and international stylists
from Mozambique, South Africa, Angola and Japan, 23 unique brands and 46 young and
talented designers.