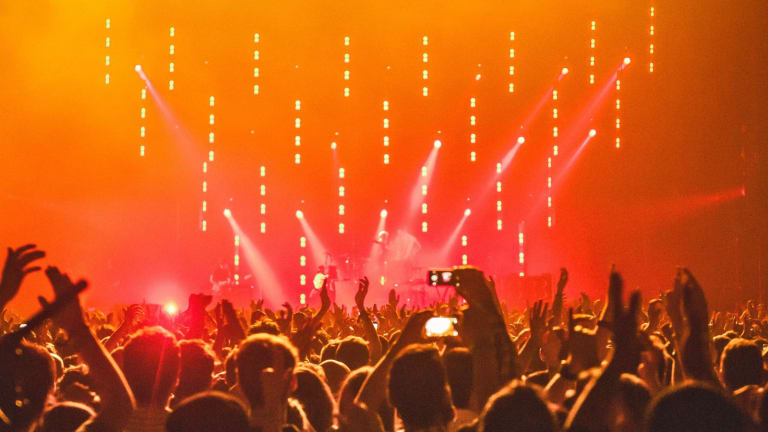 Soulja Boy and Ozzy Osbourne headline the Metaverse Music Festival, Nov 10 - 13
The Metaverse Music Festival returns to Decentraland from November 10-13, 2022.
Set in a cyberpunk landscape that is reclaimed by nature, the Festival will feature 15 stages and have over 100+ performances from music artists across a variety of genres.  After 50,000 people logged in to experience the inaugural festival in 2021, the team will be hoping for a similar turnout this year. 
The global lineup includes Soulja Boy, Ozzy Osbourne, Vladimir Cauchemar, SNH48, Spottie WiFi, Atarashii Gakko!, Amadis & The Ambassador, Maija Kauhanen, Handshaking, Akira the Don, Losers, 2AM, Erika Krall, Lian Gold, PIP, and many more.
MVMF will be presented together with Kraken and is free for all to attend, no ticket or headset is required. 
The second year of the virtual music festival will feature a mega-club experience with Dillon Francis presented across several screens. Soulja Boy will join the festival via an avatar. 
The team at Decentraland 'Emotes' contest to encourage all avatars to dance at the festival.  The contest is open to anyone that creates, publishes and submits their best move. Prizes include 800 MANA tokens.
Pop-up nightclubs and other interactive experiences will also bring the festival to life. 
Unmissable events that are part of the Metaverse Music Festival include:
The Iconic Global touring metal festival OZZFEST which launched the careers of countless new bands, including Slipknot, Disturbed, System of a Down, Incubus, Lamb of God, and many others, is coming to Decentraland with a confirmed virtual performance from Ozzy Osbourne himself.
LIMEWIRE will host one of the main stages with an exclusive avatar performance and music video premiere from Soulja Boy directed by Grammy-nominated director Yasha Gruben, in addition to many other music artists across various genres.
AR metaverse platform OVER will showcase experiences and performances DJ Regard, Morgan, Jamis, Nicola Fasano, Danilo Rossi and Azel.
UNPAIRED, the team behind the Party Degenerates NFT collection, will inaugurate the OxArena, a unique venue with an open air stage, 3 indoor clubs, concept store and NFT gallery. Jump in for curated performances by Superf3st, Volta XR, Revealed Recordings, Fold London and others.
Metaverse music label SOUNDR who's stage features Junior Andre, Ellysse Mason, Tarune, Lil Yamaha, Miya Miya, and Soundr's first AI virtual band Skullz.
RANDOM RAVERS, a metaverse music brand, is presenting The Raverse, an immersive rave experience featuring international artists such as Dead-Tones, Ray Kash, Kana Hishiya and NonCitizens amongst others.
METATOKYO will present a stage featuring Japanese music acts and Metaverse artists and a special installation - a gigantic dancing doll made in collaboration with Metaani, NFT Character and the iconic Japanese artist Kyary Pamyu Pamyu.