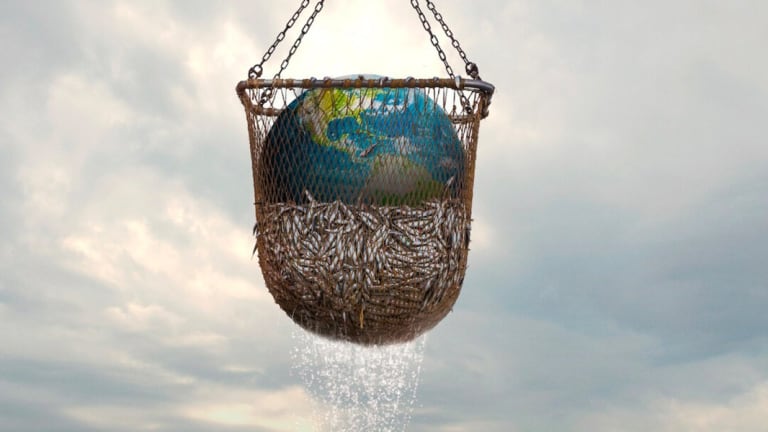 Seaspiracy: Facts or Fallacies
Documentary review by Priya Guliani and Armeen Gould
Seaspiracy, a recently released documentary on Netflix by director Ali Tabrez, is causing whirlwinds on social media as it focuses on the mistreatment of the ocean, earth's life support system. While some people have sworn to go vegetarian and vegan, many industry experts and researchers have come to the rescue of the seafood industry.
While we appreciate some of the critical issues regarding fishing and aquaculture highlighted in the film, it still presents a skewed view. It paints the entire industry with the same tainted brush, which is undoubtedly a disservice to the organizations and individuals who are genuinely working to positively impact the industry.
The film's final section abashes the aquaculture industry, caveating there is no way to produce seafood sustainably, so people should switch to vegetarian and vegan lifestyles. Alas, the documentary provides a surprisingly simple solution to quite a complex challenge.
Seafood is the lowest impact animal protein with high nutrition value. The aquaculture industry currently produces less than 0.5 percent of the total global greenhouse gas (GHG) footprint globally and following sustainable aquaculture practices can further reduce this footprint. Aquaculture is the fastest-growing food-producing sector globally, and by 2030, 60% of the global fish consumption will come from aquaculture. The aquaculture industry directly employs approximately 20.5 million people. Three billion people worldwide depend on seafood as their primary source of protein and do not have the luxury to choose otherwise.
The rising demand for responsible seafood has spurred demand for new systems that can identify, track, and verify the origins of seafood to support the industry's sustainability claims. A connected supply chain employs technologies such as blockchain and the internet of things (IoT) to monitor the movement of produce through the supply chain in real-time. Basically, from tracking to controlling to empowering end customers with real-time updates.
Precision aquaculture provides a multitude of new applications for sensor technology paired with robotics, computer vision, and artificial intelligence (AI) technologies. AI and data processing help identify patterns in feeding activities and present strategies to farmers, ranging from cost-efficient use of feed to maintaining fish welfare.
In a recent LinkedIn post, Roberto Ferrón Cosme, an expert in aquaculture with ~24 years of experience, acknowledged the validity of many points made by "Seaspiracy" while providing some "ballast":
"Today we grow more and are more integrated with the environment, with the communities, with the rest of industries, and we are more sustainable. We have improved in genetics, in food, in water quality, we have incorporated recirculation technologies, offshore, 4.0, etc... we know that we have a lot to do and a lot to improve and that this has only begun so I encourage all industry partners to continue contributing and fighting for something we believe in."
Food security is one of the most significant issues the world faces. Aquaculture already is a major source of protein, and if we are to meet the growing demand for protein while simultaneously reducing the pressure on wild fish stocks, it will still require further scaling and investment.
As quoted by Jennifer Bushman, James Beard nominated chef, author, and strategic development consultant for ethical aquaculture – "Done poorly, aquaculture can damage sensitive ecosystems, disrupt communities, and pose a threat to human health; done well, it can be a force for ecological and social good as it has a low environmental footprint, develops a wide range of jobs and skills in rural communities and provides healthy food for consumers globally."
We believe the key here is to recognize that there are issues to fix and acknowledge that there is massive work underway by individuals and organizations to ensure that the seafood on our plates is environmentally, ethically, and economically sustainable. IntelliAqua has the will and the vision to build a coherent and efficient value chain, enabling the aquaculture industry to realize its full potential and meet United Nations' Sustainable Development Goals.
*************************************************************************************
Priya Guliani is the founder of IntelliAqua, working towards fostering sustainable aquaculture practices. She is also the Head of Operations at Government Blockchain Association, UK and leads 'Sustainable Environmental Stewardship' working group. She is an author and speaker in technology and sustainability space.
Armeen Gould is the VP of Strategy and Research at IntelliAqua. He has 30 years of experience working with renowned researchers and brands viz. Kraft foods, Hershey, Coca-Cola etc.is the VP of Strategy and Research at IntelliAqua.