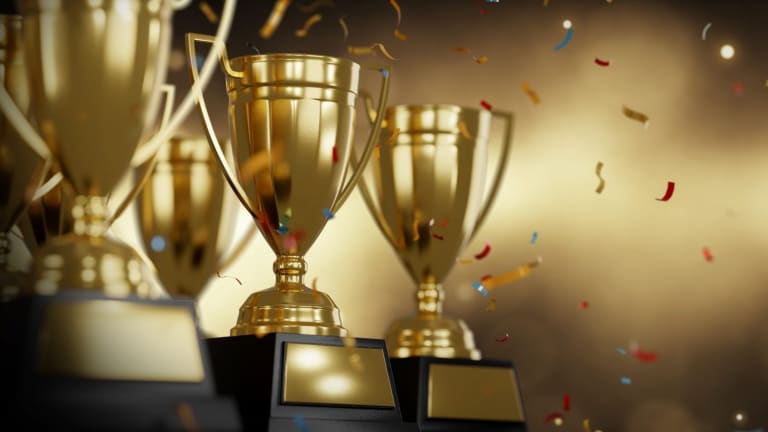 'Rising Women in Crypto': The Longlist - includes Blockleaders' Editor Jillian Godsil
Wirex, in partnership with The Fintech Times, have officially announced the inspirational longlist of 'Rising Women in Crypto'. Having closed entries for nominations last week, the 'Power List' received an incredible 367 entries, with the top 10 set to be revealed early next month.
"It is indeed a long list but super to see a) so many women nominated to the awards and b) such a strong showing in the long list," comments Jillian
What is the Power List?
The 'Power List' was created as part of Wirex's inaugural 'Women in Crypto' campaign, to celebrate women working in the crypto fields that are rarely recognised for their incredible achievements. Being a stereotypically male-dominated industry, Wirex is endeavouring to shine a light on exceptional women, to give others the confidence to get involved themselves in a flourishing sector. For the past month, individuals have had the opportunity to nominate themselves or someone they know who they believe to be advancing the world of crypto.
The longlist of all women nominated has now been revealed, showcasing women with a variety of experience and diverse backgrounds. This ranges from those holding junior and senior positions, newcomers, long-standing advocates of crypto, and those working in both startups and multinational companies. Women from over 50 countries around the globe are featured, working across the tech, finance, legal, journalism and design sectors, to name a few.
As one of the judges of the 'Power List', our CEO and Co-Founder, Pavel Matveev, shared his excitement about the campaign: "The 'Women in Crypto' initiative has been a phenomenal success. Having already read some of the nominations for the 'Power List', it's incredible to see the extensive achievements of women working in the sector. Since its inception, Wirex's mission has been to empower everyone to step into the world of crypto by offering a simple solution to the often confusing world of blockchain, and we hope that this campaign inspires women around the world to get involved in this rapidly growing sector. I look forward to seeing the campaign's impact as we move into the final phase of the campaign and reveal the shortlist."
The esteemed judging panel will now deliberate and decide on their top 10 entries that demonstrate unprecedented levels of achievement, potential, leadership skills, ambition, influence and innovation, with the shortlist being announced on the 2nd November. Congratulations to all that were nominated, and we wish everyone the best of luck for the upcoming reveal of the winners.
The full list of women can be seen here