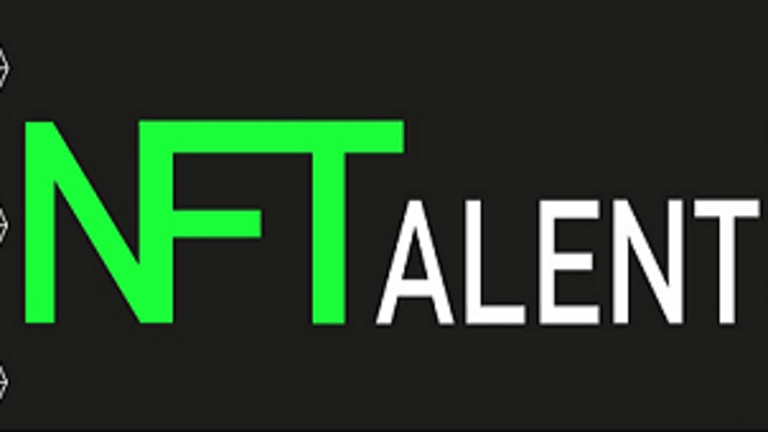 NFTalent Competition launches - in line with Blockchain Ireland Week
NFTalent is an NFT competition sponsored by Coinbase and Meta taking place virtually May 19 - 29th with €5,000 in cash prizes to be won.
NFTalent is being organised by BlockSoc in collaboration with Blockchain Ireland to help educate participants about NFTs and to provide an experience that will be valuable to anyone looking to get more involved in Web 3.
No previous knowledge of NFTs or blockchain is needed.
Don't miss out on the chance to participate in Ireland's first NFT competition with €5,000 in prizes, thanks to our generous sponsors Coinbase & Meta, and a unique event which will be fully announced on our Instagram @nftalent_You must be based in Ireland in order to participate.
What does the competition involve?
Participants are invited to mint (create) an NFT and submit it to our Instagram page. There is a 9 day window to allow plenty of time for participants to submit their best work.
The NFT can be an image, a collectible, an artwork, or whatever the medium allows.
Once submitted, the NFT will be subject to a public & participant vote. Based on this, the top 3 NFTs in the 2 competition categories (Aesthetic & Functional) will receive prize money.
All participants are invited to the closing ceremony of Blockchain Ireland week on the 1st of June where they may collect their prizes.
Who is this competition for?
This competition is for anyone in Ireland who is interested in learning more about NFTs. We encourage 3rd level students, professionals and artists who are crypto-savvy but also those who are crypto-curious to sign up, regardless of their academic or professional discipline.
A common misconception about NFTs is that you need to be a coder or an artist to create and use them.
Through this event we want to show that this is not the case and get as many people as possible learning about this new technology, even if they end up just uploading a photo as an NFT
Why should I participate?
Learning: 
Learn new technical and professional skills that are valuable in any industry, Web 3 or otherwise.
Experience: Gain experience delivering a project in a competition sponsored by Coinbase and Meta.
Networking: Participants are invited to the closing ceremony of Blockchain Ireland week in Dublin which will be full of industry professionals and guests of honour. Participants will also meet like minded people through participating in NFTalent.
Prize Money: Our generous sponsors are providing €5,000 in prize money to participants.
History: Be part of Ireland's first NFT Competition
When is the competition taking place?
The competition opens on the 19th of May with the submission date being the 28th of May to give participants enough time to create and submit their NFTs.
The public, participant vote and judging is taking place on the final day of the competition on the 29th of May.
While the competition is taking place virtually to allow those from all over Ireland to participate, the prize-giving of the competition is taking place in-person at the closing ceremony of Blockchain Ireland Week in Café en Seine Dublin on June 1st.
This will be at a Dublin venue with free food & drink, packed with industry professionals and guests of honour. This is not to be missed
What do I need to participate?
Instagram Account
Coinbase Wallet
Creativity & Commitment
Competition Schedule Note this schedule is subject to change. More information will be revealed as announcements are made. Calls will be recorded for participants who can't make it on the night but you will not want to miss these speakers
May 19th - Opening Night (7pm - 8pm)
Welcome & Launch
Potential of NFTs talk – Lory Kehoe, Director of NFT Success @ Coinbase
Art & NFTs - Joyce Moloney (NFT Artist)
Functional Uses of NFTs – Reuben Godfrey (Business Operations, Niftify.io)
Competition Details & Submission Criteria shared
Submission Window opens.
May 20th - Optional Support Evening (7pm)
Blockchain & NFTs 101
Setting up a Wallet and Minting an NFT
Q&A