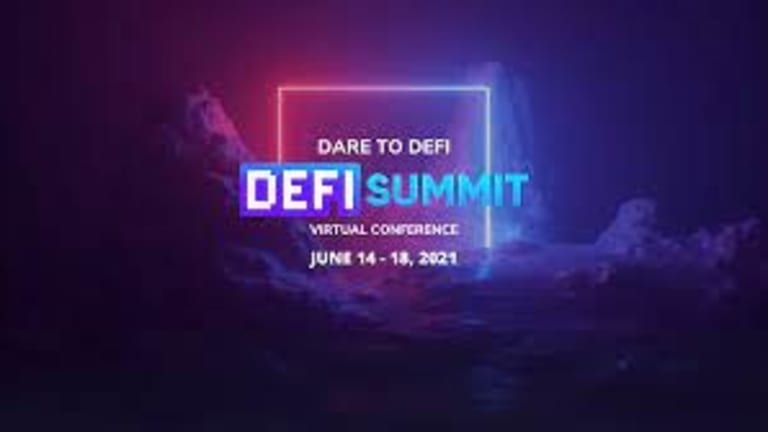 Panther's Anish Mohammed to headline at DeFi Summit 'Dare to DeFi'
Panther Protocol's Co founder and CTO to speak on the Privacy of DeFi
Anish Mohammed, co-founder and CTO of Panther Protocol, an end-to-end privacy protocol for digital assets, is to headline at the DeFi summit next week. His talk entitled the Privacy of DeFi will cover the issues of surveillance and economic espionage found in DeFi due to the immutable and transparent nature of public blockchains.
DeFi Summit is the world's largest conference dedicated to decentralized finance with its inaugural virtual conference taking place from June 14 to 18, 2021. The theme of the five-day virtual conference is "Dare to DeFi." 
DeFi Summit is a free to attend event. Talks and workshops will cover topics such as the growing non-fungible token (NFT) market, decentralized exchanges (DEX), wallets, decentralized autonomous organizations (DAO), oracles, yield farming, synthetic assets, insurance, security, lending, cross-chain development, layer 2s, and emerging decentralized finance use cases.
"Both Justin Wu and I have been in the blockchain marketing space since 2017 and noticed there hasn't been any event dedicated to blockchain agnostic DeFi protocols. We wanted to create an event in order to bring together the Decentralized Finance communities and produce a lasting impact on the industry. Justin has done multiple events and organized Seattle's first blockchain conference and I've been building up communities for some time. 
"Together with our team, we're aiming to produce a conference where all communities can come together and expand the capabilities of DeFi," said Michael Huynh, co founder with Justin Wu of the Summit.
The conference will boast a stellar lineup of speakers delivering keynotes, panel sessions, and fireside chats. Speakers confirmed represent companies including Coinbase, The Graph, Unicrypt, Chainlink, Finance Vote, Polygon, Acala Network, Halborn, The Web3 Foundation, Harvest Finance, Liquefy and Liquefy Labs, Linear Finance, and Convergence Finance along with several prominent YouTubers including BitBoy, DataDash, and Cryptonauts.
To register please visit here