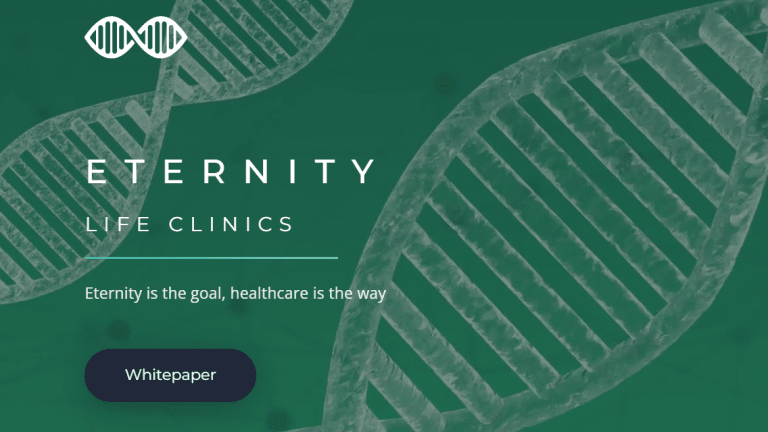 Pandemics, wars, environmental degradation?
What else does the near future have in store for us?
In the constant race for survival, it can be difficult to find time for yourself and your health.
A team of ambitious professionals have created a project to make taking care of your health, convenient and of the highest quality, using the latest technologies to make a real breakthrough in medicine.
Finding immortality.
This is the global goal of the Eternity Life Clinics project. And it's absolutely real.
The way to achieve the main goal is divided into stages, including the construction of high-tech clinics and research centers all over the world.
Wherever you are on the planet, you will be able to get the best medical care and doctors will be able to monitor your health 24/7, thanks to sensors that transmit key indicators.
Just imagine, a healthcare programme which is designed to treat diseases and prevent possible threats to human health, all thanks to artificial intelligence.
If health problems have reached the point where surgery and transplantation is required our clinics have planned to perform operations using bioprinting. A process of "printing" healthy organs on a 3D printer. In emergency cases, doctors will send a medical helicopter for the patient, to reduce time and save a life.
The goals of the team are quite ambitious, therefore, Eternity Life Clinics are planning to enter the ICO to attract investors.
The investment team plans to create a token with which, over time, it will be possible to pay for medical services in Eternity Life Clinics. Less expensive than the cost of services in fiat.
The era of human immortality has already arrived and we all will witness a real breakthrough in global medicine and its name is Eternity Life Clinics.