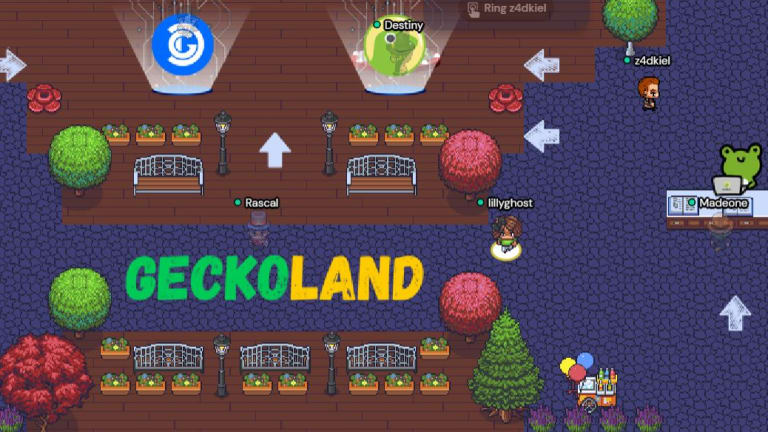 Over 10,000 Participants Gather for GeckoCon NFT Conference
Jumping into Gathertown two days before the GeckoCon conference you could already see avatars gathering for this three day festival of all things NFT related. With 150 top industry speakers, famous faces and the latest wearables, it is easy to see why so many tuned in to get a piece of the action. 
Over the course of 3 days speakers and attendees gathered to discuss art, games, fashion, innovation and of course, the metaverse. But why do attendees want to listen and participate in these events? After getting VIP access to some of the networking sessions and hanging out in Gathertown I think there is a clear answer to this question, the sense of community is alive and well. There is a richness in being part of the NFT scene that doesn't associate itself with our traditional meaning of wealth. Attendees can put on their best wearables and parade around as the best versions of themselves without any expectations to perform, work or provide for anybody else. The freedom of expression that aligns with adopting an NFT persona is mesmerising. Many, including myself, are researchers in the world of NFTs, secretly working on collections that our families don't understand. 
Listening to just a few sessions, it became apparant that engagement and audience participation was an important element of the conference. The moderators were not only asking the questions, they were answering them. The listeners were listening, typing, networking, liking, all at the same time. If you felt like an NFT outsider going into the conference, you were certainly part of club upon leaving. CoinGecko put attendee participation centre stage. With various fringe events such as the Champion of Champions eSports tournament, 'How to mint NFT' workshops in 12 different languages, a Tezos Art Gallery, Decentral Games' scavenger hunt, and Virtual After Parties in the metaverse! 
Who doesn't want to spend time imagining the future? In one session attendees took a virtual tour of Somnium Space and in another we heard from founder of Sandbox Sebastien Borget who is busy building an open metaverse, allowing users to create their own NFTs on their own virtual land. He summed up the GeckoCon participation nicely "We are here and we are building that future". 
Here's to more community gatherings in the not so distant future.