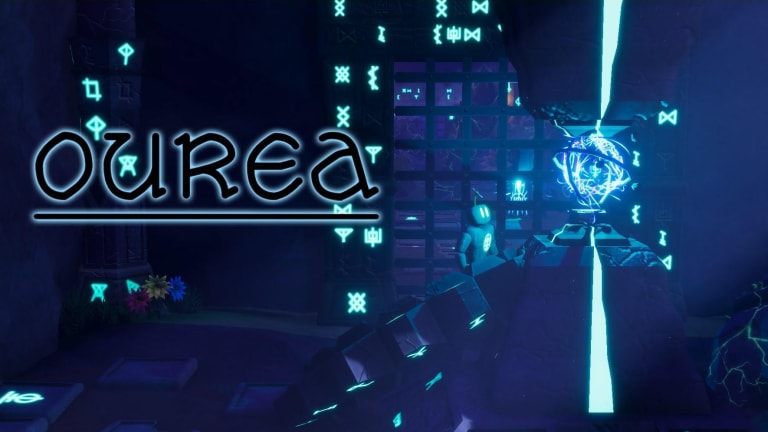 Ourea, a green puzzle game, now on Steam and Itch.io
Ourea, a story-driven, cinematic puzzle game from Rewrite Games, is coming to Steam and Itch.io on July 21st at 12pm (BST). Players can uncover the mysteries of Ourea as the game unfolds through a single, unbroken shot.
Taking inspiration from games such as the Journey and Shadow of the Colossus, and Alejandro G. Iñárritu's movie Birdman, Ourea is a story-driven cinematic puzzle game where the player takes control of the last of the Oreads, Glyf, as he discovers the harrowing past of this long-forgotten world.
The Oreads are an extinct race who brought upon their own demise by abusing their environment. The narrative echoes through to our own world and highlights the importance of the current climate crisis and the difficult decisions facing the population in the coming decades.
Ourea utilises handcrafted cinematic moments throughout the entirety of the game to enhance the environmental storytelling throughout. This is accompanied by hand-painted textures created for each model in the game. 
Speaking about the game, Conor Barron, Lead Artist at Rewrite Games said "We're incredibly excited to finally release Ourea and let people experience this world that we have created."
In March, Ourea was very well received at Games Fleadh, Ireland's leading Game Design Event. The team took home "Best Game Built using a Game Engine" and "Best in Social Impact" at the awards against 32 other teams. 
Ourea is releasing on Steam and Itch.io on July 21st 2020 at 12pm(BST). You can find out more about Ourea here https://oureagame.com/ You can also follow the game's development on social media at https://twitter.com/OureaGame and https://www.instagram.com/oureagame/