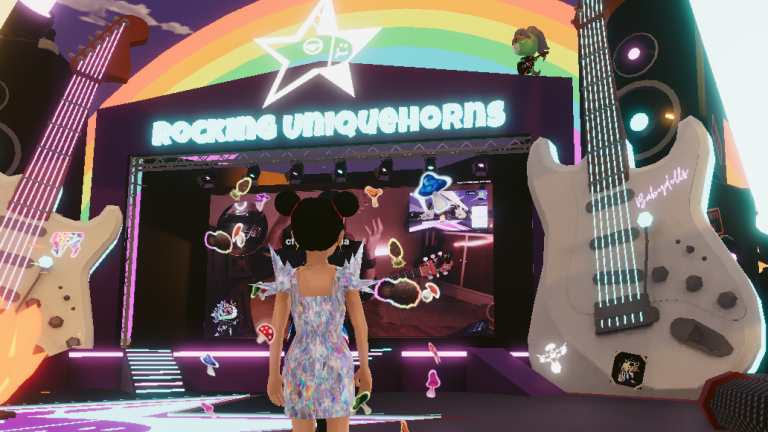 Metaverse Music Festival Kicks off with Ozzfest, Dillon Francis and wicked stages
Metaverse Music Festival Kicks off with Ozzy fest, Dillon Francis and acoustic sets from a wide range of talented musicians around the globe.
Do you feel like enjoying a four day music festival with all of the trimmings from the comfort of your own home? Enter the Metaverse Music Festival hosted in Decentraland. This free outpouring of musical talent across the globe is a wonderful way to dip your toe in the metaverse waters.
Entering the main stage area for the Metaverse Music Festival feels like the beginning of an epic treasure hunt. The hunt is on for musical acts, techno stages, playful experiences and the chance to hear new sounds from unique artists.
Each area carved out for the festival is designed to capture the imagination of attendees. The 3D butterfly experience was particularly enjoyable as a unique way to get immersed in a musical experience that can only be brought to life in such a setting.
Live from the Metaverse Festival experience
Reporting from the centre of the festival I stopped by the Rocking Uniquehorns stage where Ash Orphan was performing. After this I made my way to the Soundr stage for a set with Benji Pattison. The Ozzfest architecture was particularly impressive and almost terrifying. The beauty of our virtual world is that there are no time limits. In the short space of an hour I raved with some randomers, partied with Dejenerates, chilled at the Jazz stage and discovered some amazing new artists.
The festival has certainly upped its wearable game from last year, making it easier to purchase merch, new items for your virtual wardrobe and show off your style throughout your time at the festival.
I am also pleased to report that my avatars moves have also improved significantly.
There are always breakout artists that emerge from real life festivals. I hope that the same holds true from virtual festivals. Ash Orphan and Bufalo Music are top picks from Day 1. Stay tuned for a recap of the festival next week. In the meantime you can join in the festivities here.
The Metaverse Music Festival takes place from November 10-13, 2022. Set in an otherworldly cyberpunk landscape being reclaimed by nature, the Festival will feature 15 uniquely designed stages with over 180 musical artists. The lineup includes Björk, Ozzy Osbourne, Dillon Francis, Soulja Boy, Izzy Bizu, Megadeth, Vladimir Cauchemar, SNH48, DJ Regard, Maia Wright, Spottie WiFi, Atarashii Gakko!, Nicola Fasano, Gramatik + Luxas and many more.