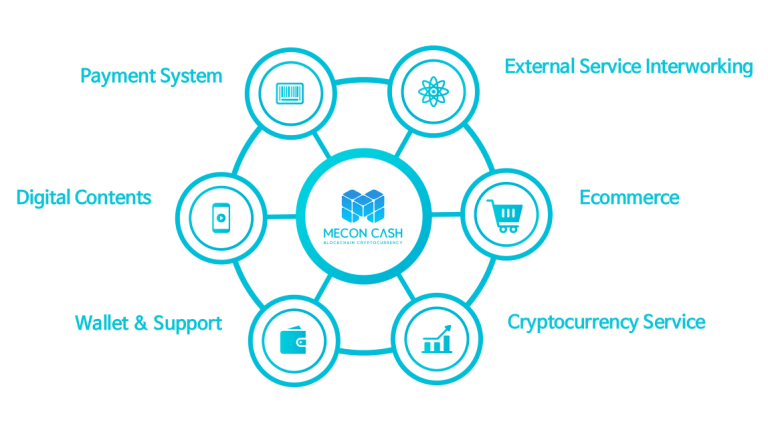 MeconCash adds Electroneum bringing the ETN ecosystem full circle in South Korea
The move by the South Korean blockchain startup helps further Electroneum's adoption in the Asian country and makes earning ETN on AnyTask that much more appealing
MeconCash today announced it has listed Electroneum, enabling the crypto startup's users in South Korea to convert ETN into the MCH token and use it for a multitude of things, including the purchase of thousands of products online. 
The addition of Electroneum into the MeconCash Wallet brings the UK-crypto's ecosystem full circle in South Korea because people in this country can now earn and use ETN as quickly as any other medium of exchange.
Electroneum is only the 11th crypto MeconCash has added alongside Bitcoin, Litecoin, Tron, Verge, and Tether, to mention a few.
The South Korean FinTech firm said it is pleased to work with the UK-based startup, which shares its vision to help the unbanked and financial inclusion. MeconCash is incredibly excited to integrate Electroneum because it is the first cryptocurrency to enable people worldwide to earn ETN by selling freelance digital tasks on its global freelance platform AnyTask.
"Electroneum has revolutionized the blockchain space by introducing the world's first real-world ecosystem that with MeconCash comes to a full circle in South Korea," said the startup's CEO and Founder Richard Ells.
"Our users can earn ETN on AnyTask, our global freelance platform. They can also earn ETN by accepting ETN as payment for products and services. And now, in South Korea, they can all use ETN for purchases with MeconCash Wallet," Ells added.
MeconCash (MCH) is a crypto and blockchain-based platform used for payments, online and offline transactions, low-cost, high-speed remittances worldwide, and rewards. 
The blockchain startup boasts 13,600 ATMs across South Korea. Electroneum users can quickly and easily send their ETN to the MeconCash Wallet, covert it to M.Pay, and then withdraw in local currency.
The MeconCash has introduced a unique rewards system where the points have no expiration. MeconCash gives out the rewards in its crypto M.Pay, which is withdrawable through its ATMs in local fiat currency or usable for payments within its ecosystem.
MeconCash's ETN integration into the M.Pay payments platform and the MeconCash Wallet means ETN users can now receive rewards for mobile games and pay thousands of products available on MeconCash's retail platform MeconMall. 
This e-commerce website lists thousands of products, including food, home appliances, bikes, travel accessories, baby items, kitchen utensils and appliances, clothes, flower deliveries, and so much more.
The ETN integration onto the MeconCash wallet also enables Electroneum users visiting South Korea to quickly and conveniently use their ETN in the country.
About Electroneum
Electroneum is a mobile-phone-based crypto app powered by a revolutionary instant payment system that enables its nearly 4.1 million registered users to send, receive, and transfer funds within minutes at a fraction of a U.S. cent. It is one of the only crypto apps that allows users to top up their airtime and data in 140+ countries and electricity top-ups in four African nations. Electroneum users have completed millions of blockchain transactions, including over 303,000 app-to-app transfers and more than 214,000 airtime and data top-ups, making ETN one of the most widely used cryptos. Electroneum is the only crypto that has made earning its token possible. AnyTask is Electroneum's freelance platform, with hundreds of thousands of registered users and tens of thousands of tasks across dozens of categories. Electroneum and AnyTask do not require users to have a bank or PayPal account, empowering millions of people to access the global digital economy instantly.
About MeconCash
Meconcash(MCH) is an ERC20 blockchain cryptocurrency developed by the Mecon Community to provide business platforms. These include mobile app games, e-commerce, and P2P trade payment cryptocurrency. Its reward system is a hybrid of POW and POS, and its transfer fee is relatively low, so it has a decided advantage to build its ecology.
The Mecon Community has been awarded the K-Global 300 Award by the Korean Minister of Science, ICT, and Future Planning to recognize its outstanding growth potential in the IT sector. Additionally, MeconCash will implement its cryptocurrency in 13,600 ATMs in South Korea, partnering with the biggest ATM vendor by the end of February. MeconCash is the first cryptocurrency to be implemented in a commercially viable and widespread ATM.