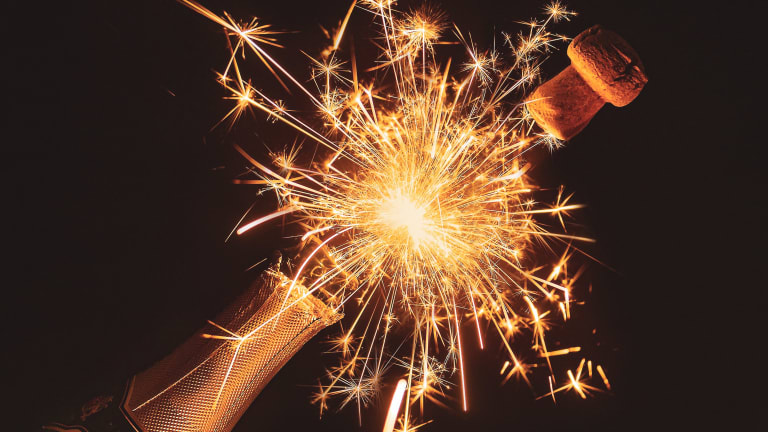 Looking ahead to 2023 – what can we expect in Web 3?
The year 2022 promised much but delivered much more than anyone in Web 3 wanted. Who could have forecast the toppling of centralized crypto entities like dominos, billionaires entering social media and killing off their own stock, the FTX collapse overshadowed by polyamory rumours and the magic bail of $250 million based on a $4million house, Trump's taxes being released (and he paid no tax at all in 2020), congressman-elect George Santos lying about pretty much everything on his CV (but calling it embellishment) and then one returning online influencer trying to troll Greta but ending up in Romanian prison instead after he outed his own location. And no, I'm not going to name names but you can google 'smalldickenergy' if interested.
It's been a bit of a head melt in one way or another. Crypto winters are a time to build, we all know that, but the craziness of the last few months have rollercoasted us into a new level of all time crazy. So, we checked around and asked some web3 players what new year resolutions they would make on behalf of themselves or the industry in general. This is what they had to say:
Tim Draper, VC extraordinaire at Draper Associates and founder of Draper University, thanked me for the reminder to make new year's resolutions. He said for his VC his goal was to build relationships with more family offices and to see the companies that will be the multi-trillion companies of the next decade. He's not wrong there as he's already invested in many unicorns such as Yahoo, Tesla, SpaceX, Coinbase and Ledger.
With Draper University, his goal is to continue to find the best entrepreneurs in the world and mould them into heroes. And for his television series, Meet the Drapers, his goal is capitalise on the 30 plus million viewers we have watching from around the world.
On crypto itself he sees it focused on funding companies that "1. Decentalise some industry, 2. Encourage more Bitcoin development around smart contracts, NFTs and DeFi and finally 3. Bring us on an anthropological leap forward."
Alex Mitrovitch, CEO and co founder of Unique Network, in the Polkadot ecosystem has two very resolutions. For his own platform, he wishes to assemble a community of the world's most innovative projects on unique in 2023 and launch them.
He also wants healing for the overall crypto community: "Removing the excesses, healing the wounds and thriving of truly innovative, useful solutions to the real world problems and with it a new NFT summer."
Kevin Rose, CMO of Alien Worlds, one of the largest blockchain games operating in the WAX ecosystem, is succinct:
He believes gaming is the gateway to the metaverse and so it requires fast iteration focusing on fun.
He also stresses: "Collaborate with the Community at every step."
And he has a sense of humour about events in the past year...
David Dobrovitsky, serial entrepreneur and co founder of two blockchain startups, Glitter Finance and The Rainbow Network wants his company to increase the number of networks they are covering and the variety of products on offer. For Web 3 he wants to find a greater balance between hype and reality and to build on value not hype.
"For me personally, I want to find a better balance to focus on family while getting work done."
Ryan Wyatt, CEO of Polygon Studios, is bullish on 2023. He points out that in 2022, Polygon expanded marketplace and wallet integrations with partnerships across @opensea, @MagicEden, @coinbase, @RobinhoodApp, and @phantom. Like Rose he sees gaming as a big part of 2023.
"We then focused on establishing big brand in Web3, then went big into gaming, DeFi & music.
"In 2023 we'll go big into PFP and art."
Oh, and he made the nice Santa list over at decrypt: READ HERE
Christopher Perkins, President of Coinsfund, related in this thread how he nearly died on tour in Iraq in 2004. You can read the full thread here:
At the end, his survival means his focus is to tirelessly build the next generation of the internet – where decentralised technologies can empower creators, bank the unbanked and drive a more inclusive financial system.
He closes off by saying: "I'm also excited to help veterans find jobs in Web3 – this initiative is not only great for vets but equally beneficial for crypto."
Hugo Philion, co founder and CEO of Flare Network made it into top Web3 projects to watch in Finance Magnates and the top 14 interesting blockchain projects in BlockTelegraph as he advances to TDE on January 9th. He's building in 2023.
And Vitalik Buterin, founder of Ethereum, has some nice words to say about one community hit hard by the FTX collapse:
He writes on Twitter as the year closes: "Some smart people tell me there is an earnest smart developer community in Solana, and now that the awful opportunist money people have been washed out, the chain has a bright future. Hard for me to tell from the outside but I hope the community gets its fair chance to survive."
And that for me is the one of the nicest ways to close out this year. It's been full of hype, turmoil and despair – but also growth. Let's keep building and make crypt great again (to borrow a phrase from someone who may be less visible in 2023).
And perhaps pizza is a dish best served cold. 
Happy 2023 to All