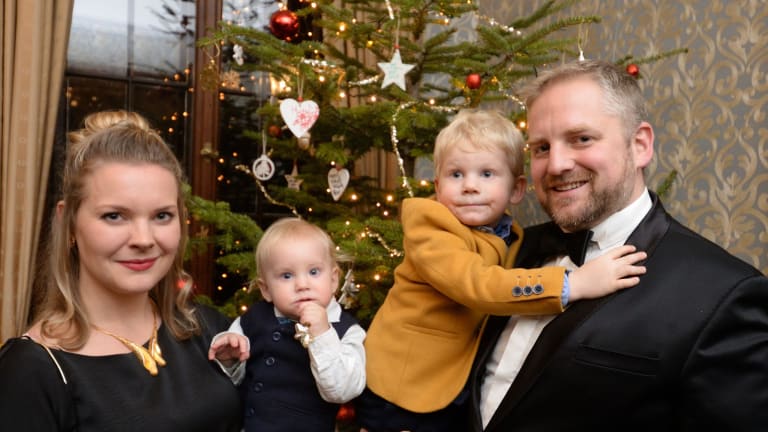 Liberland Celebrates Fourth Christmas, Appoints Minister of Finance
The Free
Republic of Liberland, the micronation formed in April 2015, celebrated its
fourth Christmas in Prague in the Czech Republic. Hosted by the President Vít
Jedlička and co-founder and first lady Jana Markovičová, the annual event brought together more
than 150 Liberlanders, ambassadors, honorary consuls, citizens and supporters from
around the world. The event took place
in the Liberland
representative office in Prague.
The appointment of Ali Kassab as incoming Minister
of Finance was announced at the event. Ali will take over from Jan Purkrabek,
who has held this position since the foundation of Liberland. Jan will now head
up the Liberland Chamber of Commerce Project. 
Ali was awarded the CEO of the year in 2018 by Smart SMB in Dubai. He is
a self-made businessman, serial entrepreneur, Secretary General of the newly
launched Global Blockchain Organisation and CEO of Centurion & Co.
President Vít
also updated the audience on the progress of building the Liberland blockchain
technology led by GhostBusters CEO Vahid Toosi as well as the development of
the Liberland Free Trade Zone in Apatin in Serbia.
Other news
shared was the ongoing investigation into a system of decentralised courts, the
migration of Liberland.org to a new technical platform and the upgrading of the
identity system to help process the 600,000 applications in process and already
established.
Present at the
event were Vice President Boguslaw Wozniak, Minister for Foreign Affairs,
Thomas Walls, Dr Tariq Abbasi -
Secretary of State, Minister of Finance Ali Kassab, Jan Purkrabek, Chief of
Staff Petr Krovina, and Liberland Press Editor
in Chief and Ireland representative Jillian Godsil.
Foreign Minister Walls introduced the Liberland Aid
Foundation (www.liberlandfoundation.org), the new US-based charitable
organization that allows Liberlanders to support humanitarian aid programs
while opening diplomatic doors for Liberland. Liberland TV anchorman Michał
Czekaj prepared the video presenting the Liberland Aid Foundation.