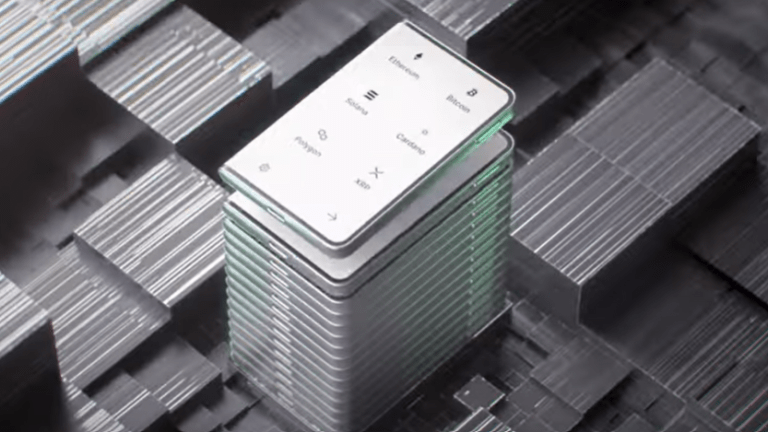 Ledger teams up with iPod designer Tony Fadell for latest hardware wallet
Crypto wallet leader Ledger has teamed up with Tony Fadell, the renowned creator of Apple's iPod to create its new ledger hardware wallet called Ledger Stax. It is clear from the initial viewings of the wallet that style and user experience are placed at the centre of this design. The wallet on Ledger's architecture and introduces a unique form designed for unprecedented accessibility.
On the Ledger blog readers can learn more about the newest addition to Ledgers impressive product line. 
"Ledger Stax makes your crypto journey infinitely more intuitive. It is a credit-card-sized device enabling you to manage over 500 digital assets, your NFT collections and to explore an ever-growing range of Web3 apps through the Ledger Live app, connecting it to your smartphone via Bluetooth."
The team at Ledger also expressed their delight at teaming up with Tony Fadall, the designer of Apple iPod and the co-founder and former CEO of thermostat company Nest. View the product introduction below:
The cost of the new hardware wallet is $279 per wallet. 
The company have a proven track record in providing trusted and secure cryptocurrency wallets. This new product is the size of a credit card device with a unique display screens where you can see transactions and NFTs. 
Following the collapse of FTX, there has been a renewed focus on securing funds, trusted devices and using decentralized technology as opposed to centralized crypto exchanges for storing cryptocurrencies. It has been reported that cold storage wallet providers, including Ledger, have seen a rise in demand since the market reached peak volatility. 
The new Ledger Stax wallet will start shipping in March 2023 and are already accepting pre-orders via Ledger.com