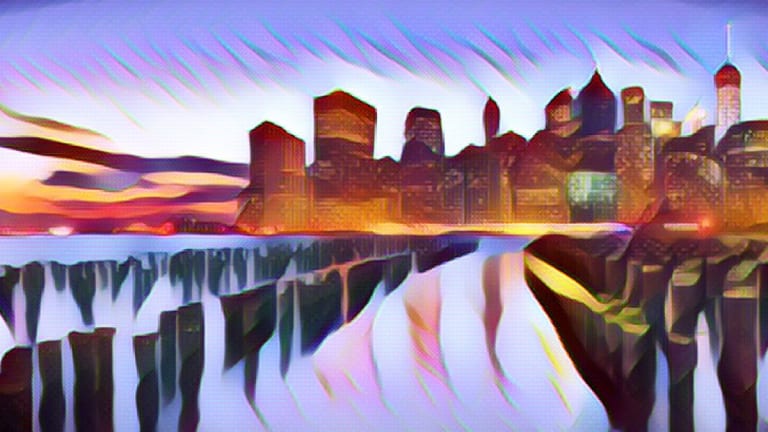 Leading Metaverse Platform Reports more than 5 Million NFTs Sold as of 2022
Upland, the metaverse platform mapped to the real world, experienced unprecedented growth last year. In a blog post shared on the official site it reported over five million NFTs sold as of 2022.
The popular metaverse platform now has a user base of more than three million people. Upland is mapped to the real world with 20 US cities live, and international expansion with the opening of Rio de Janeiro and Porto in 2022.
The virtual world now counts an impressive 290,000 unique land owners, making it five-times larger than the three biggest metaverses.
Upland set the foundation for becoming a game and app distribution platform. The recently launched developer tools allow game designers to use Web3 tools such as NFT minting and Upland's blockchain infrastructure to connect in-game economies and communities.
Game developers including established Gala Games and indie game World of Football have already announced coming to Upland. With +160 more developers building with Upland's tools, 2023 will be the year Upland becomes the Lobby of the Metaverse.
As a key component of its strategy, Upland released details on its most successful partnerships of the year including a dedicated FIFA experience for the World Cup that provided football fans with the opportunity to collect, trade and own FIFA digital assets and game video highlights.
"The experience sold 195,000 bundles and a total of 800,000 NFTs," said Dirk Leuth, co founder and CEO of Upland. It also focused on partnering with non-profit organizations like Susan G Koman and UNICEF-Brazil, creating new fundraising and training opportunities in the Metaverse.
Positioning the Upland Metaverse as a Super-app
Alongside this growth, Upland has launched its open-devtools infrastructure, and takes giant leap towards becoming a super-app for Web3. Distinguishing itself from other metaverse platforms, Upland prides itself on providing "social-economic immersion accessible via the Web, iOS and Android."
The mobile friendly metaverse provides an easy entry point for first-time users and all those familiar with mobile technology. A report from PYMNTS and Paypal last year found that over 72% of consumers in Australia, Germany, the UK and the US were interested in the benefits of SuperApps as a way to save, shop and spend in a connected economy. This demand is unsurprising given the rise in applications vying for consumer attention and the increasing reliance of digital channels within our daily lives.
In addition, Upland and other leading virtual environments are building upon a very active gaming community. According to the end of year report by the Metaverse Post Gaming accounted for 62.5%, a whopping $4.49 billion of the total investment in Web3 for 2022.
Investment in total for gaming paired with the metaverse was $6.3 billion.
Continued interest in future potential of the Metaverse
Although the collapse of the FTX exchange in early November dramatically disrupted the crypto markets, it had little impact on the interest in opportunities unveiled through Metaverse technology and applications. Over 60% of Upland land owners have never possessed an NFT of any kind before they experienced Upland.
According to an accenture report released at CES this week there is 'growing consumer and business interest in the metaverse as a creator economy.' The research surveyed approximately 9,000 consumers of which 55% believe that the metaverse has business opportunities for creating and monetizing content. The findings estimate 4.2% of company revenues, or a total of $1 trillion, could come from metaverse experiences and commerce by the end of 2025.
"The metaverse as a continuum of technologies and human-centric experiences will usher in the next era of our digital lives and transform all aspects of business," said David Treat, senior managing director and co-lead of Accenture's Metaverse Continuum business group.
Successful metaverses like Upland, Alien Worlds and the Sandbox have recognised the need to create value and provide tools for their communities. Upland reports that its player owned businesses expanded substantially in 2022.
"One of the fastest growing economic activities in 2022 has been Metaventures - player-owned businesses. With the expansion of Metaventures into soccer and outdoor decor NFTs in Q4, these activities grew 300% per quarter," says Dirk Leuth, Co-founder of Upland. This lays the foundation for new user generated content offerings in 2023.
Platforms continue to explore the ways the metaverse has the potential to revolutionize the way we work, learn, and entertain each other. This allows users the opportunity to experience immersive virtual environments and forms of gamification from their own homes. As long as technology providers, like Upland, provide the space to experiment and collaborate, the digital world will continue to enhance how individuals engage with the world around them.