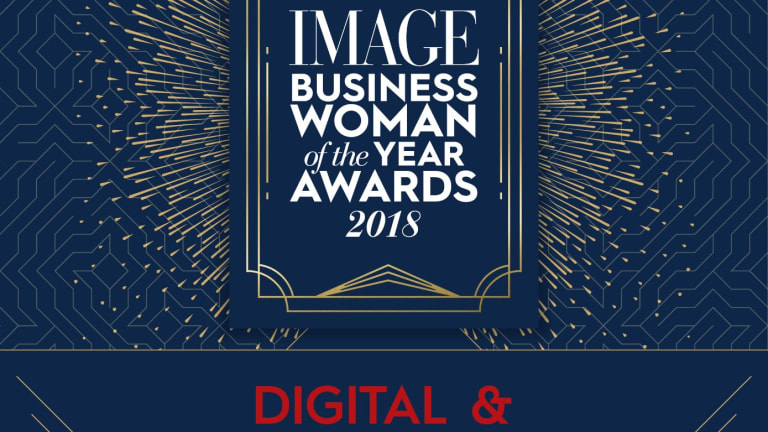 Jillian Godsil, Blockleaders Co-Founder, Shortlisted for Digital and Technology Businesswoman of the Year
Now in its 12th year, the IMAGE Businesswoman of the Year Awards recognises and celebrates inspirational women across all areas of the Irish business world. The overall IMAGE Businesswoman of the Year Award is not open for nominations but will be chosen from among the other categories or on the judges' own recommendations.
Jillian has held senior positions with global PR companies in Sydney, Singapore, London and Dublin. She was PRO of Iona Technologies (Ireland's first company to float on NASDAQ). She changed the law in Ireland in 2014 and is a former European Parliamentary candidate (as an independent).

In addition to her position as co-founder of Blockleaders, Jillian freelances for Irish Tech News, Irish Central, The Irish Independent and The Irish Times. She has her own radio shows on DublinCityFM and EastCoastFM. Her first job after graduating from Trinity College was as a systems analyst with JP Morgan.
She is advisor to a number of ICOs, has been named a Crypto Queen by In Zero Conferences, and is listed in the 50 most influential women in the global blockchain rollcall. She is named amongst the top 10 people in Blockchain in Ireland. She was voted into the top 20 global Hedera Hashgraph Ambassadors in 2018 and is CEO of blockchain startup, Blocknubie.
She is a board member of the US Blockchain Association and of EOS Dublin. She keynotes and chairs blockchain events around the world, including Kiev, Austin, Muscat, Columbo, Dublin and London.
David Atkinson, Co-Founder of Blockleaders, says: "I'm proud of Jillian. She has an incredible story and is so kind, generous and open-hearted. I'm glad that these characteristics are being recognised by the community. Jillian has a limitless desire to help others and support the growth of great writing and great projects on the blockchain. She is a relentless advocate for all of us. Working alongside Jillian, she is a wave of inspiration, connections, ideas and passion, she thinks almost as fast as she connects people. Jillian is catalysingBlockleaders at a frightening rate. This nomination is another piece of credibility and a further step to us building a reputation of excellence and insight and human stories in the world of blockchain."
Alison McGuire, also Co-Founder of Blockleaders, said: "I am thrilled to see Jillian's work being recognised through her nomination and shortlisting for this award. Anybody who encounters Jillian cannot help but be struck by her energy, enthusiasm, and goodwill. She takes so much time and care to promote those that she believes in so it is marvellous to see some of that coming back to her. I am lucky to work alongside Jillian and to be able to call her my friend."
Jillian Godsil said: "This recognition of my work in fintech in general and blockchain in particular gives me huge pleasure. For the first time in my 30-year international career, my age and my gender are positives. I hope I can encourage more women – and more women of a certain age – to know that our careers can be just as long and as satisfying as those of our male counterparts."
Clodagh Edwards, CEO of IMAGE Publications said: "As the IMAGE Businesswoman of the Year Awards enters its 12th year, it is becoming increasingly difficult to compile a shortlist from such an extensive line-up of significant individuals. We had more than 400 entries, across eight categories, with competition proving stronger than ever. The women who made this shortlist are extraordinary, and real game-changers in business. Congratulations to all."
Read more about Jillian, her life, her passions, and her work.
Listen to Jillian on her Saturday morning show every week from 0900 to 1000 on East Coast FM or download the app.
You can connect with Jillian on LinkedIn here.
The
full list of nominations for Digital and Technology Businesswoman of the Year
is below
1.
Anna O'Hare, Director of Content, Web Summit
2.
Caroline Dunlea, Co-founder, Core Optimisation Limited
3.
Galvea Kelly, Global Vice President of Digital Strategy, Benefit Cosmetics LVMH
4.
Jennifer Taaffe, CEO, iZest Marketing Group
5.
Jillian Godsil, CEO, Blocknubie
6.
Joanne Kearney, Managing Director, GlowMetrics
7.
Rachel O'Donnell, Managing Director, The UX Studio
8.
Emma Walker, Managing Director of Ireland, Wachsman
9.
Sheena Bailey, CEO and Louella Morton, Executive Director, TestReach
10.
Tanya Grimson, Founder and CEO, maven46
11.
Nicki Hoyne, Founder, My Shining Armour
Celebrate these amazing women in business at the IMAGE Businesswoman of the Year Awards 2018. Winners will be announced at a prestigious awards evening on Monday, November 19th, at the Clayton Hotel, Burlington Road, Dublin.
Read more here about the awards.