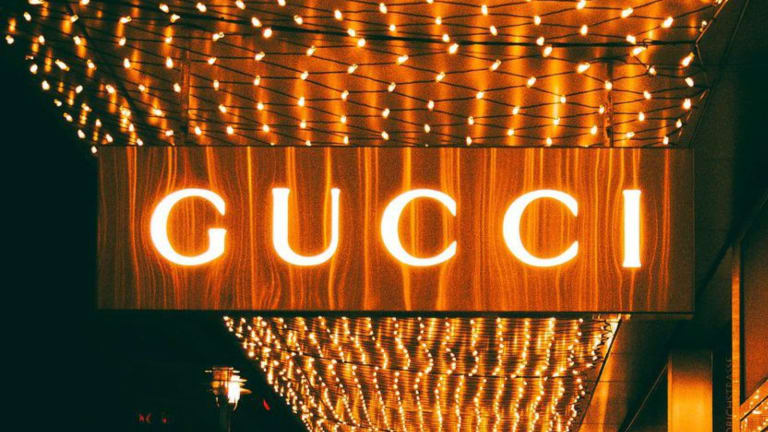 Is Gucci setting a precedent in accepting ApeCoin as payment?
Gucci has announced that it will be accepting ApeCoin in its stories. This is in addition to 12 other digital assets.
The world-famous fashion brand has already carved out a name for itself in the metaverse, experimenting with new NFT collections and partnering with influencers to show off their creative style.
Gucci customers from the US will be able to purchase in-store clothing with APE, using the BitPay payments infrastructure.
As a brand, they have well and truly aped into the virtual world. In an interview with Vogue, Gucci CEO Bizarri described the metaverse "as already a very real world place for us." Earlier this year Gucci launched their SUPERGUCCI NFT collection and Gucci Grail NFT collection. Last year, a Gucci virtual purse was sold on Roblox for over $4,000, more than the price of a physical one.
Leading brands adopting crypto payments
In a survey conducted by Deloitte in December 2021 of over 2,000 senior retail executives, it found that 75% of Merchants plan to accept cryptocurrency payments within the next 24 months.
The adoption of digital currencies as payment solutions across a broad range of retail organizations seems eminent. The shift to online payments and acceptance of digital currencies has exploded since the global pandemic as more of the public became familiarised with access to online services. 
As the use cases for various digital currencies grow and niche brands ape into the scene more customers will expect to see businesses adopt these new payment methods.
Up until now, consumers have played a major role in the adoption of cryptocurrencies. However, as many of the younger generations are digital natives, they are already acquainted with online payment systems and often have no relationship with a physical banking system. 
Luxury brands Balenciaga and Off-white have also begun to accept cryptocurrencies.