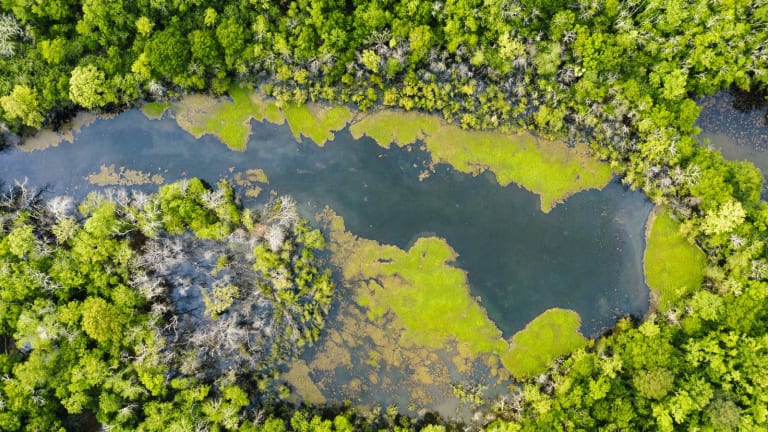 IOTA Foundation partners with Dell to track Carbon Data
Iota Foundation has formed a partnership with tech giant, Dell Technologies to launch a data-driven solution for tracking real-time carbon footprints.
Iota Foundation is a non-profit distributed ledger technology ecosystem provider. They are joining forces with Dell Technologies, ClimateCHECK and BioE to bring this unique data driven tool to life. 
In this newly announced partnership with Dell Technologies, they will develop an integrated form of measurement that will also act as a verification tool. 
Both of these institutions are going to work together in order to accurately track carbon footprints and also help educate organisations, individuals about the various ways to limit carbon footprint and the severity of the impact of rising carbon footprints.
Dell Technologies solution team had announced that both these companies have built the solutions based on Dell's in-house Data Confidence Fabric (DCF) and Project Alvarium initiatives.
Taking Climate Action a step further
Dell made the announcement in a tweet earlier this week.
https://twitter.com/Dell_Edge/status/1533949500393508864?s=20&t=XAHhZ22gFPE7yyJ4iGSDTg
ClimateCheck also made the announcement about the partnership, as well as thanking Google for funding and Gold standard for collaboration and support. 
https://twitter.com/ClimateCHECK/status/1491860548845293571?s=20&t=XAHhZ22gFPE7yyJ4iGSDTg
The IOTA foundation prides itself on being one of the more environmentally friendly blockchain networks and one of the most energy efficient networks in the world.
An analysis reported of Iota V2 showed that it consumed only 0.000009 percent of the Bitcoin network.
The Foundation looks forward to upcoming improvements which will help Iota to upgrade their distributed ledger technology. This upgrade will provide an advanced access control algorithm which will not include the Proof-of-Work mechanism. The upgrade will help Iota Foundation to get closer to their promise of becoming more energy efficient.
Join us next month for our Leaders of the Sustainable Future Series with Mariana de la Rocha, Lead Project Manager at IOTA.