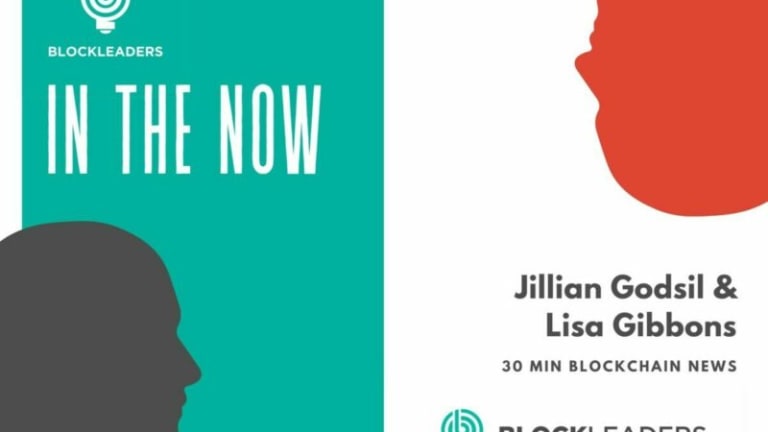 IN THE NOW Podcast - Episode 3 - Nov 5
Welcome to IN THE NOW Blockleaders news with Jillian Godsil and me Lisa Gibbons. We spend 30 minutes each week discussing the world of crypto and blockchain. 
First the Headlines, this is the big picture this week:
Philanthropy and NFTs at Websummit with Jillian Godsil taking centre stage.
NFT.NYC was spectacular with Quentin Tarentino showing up to discuss his Pulp Fiction NFTs.
Enjin wants to decentralize its metaverse with new $100M fund for its Efinity Metaverse 
Picasso wins first parachain auction with kusama crowdloan
Andrew Wilson, Electronic Arts Boss says NFTs and Play to Earn are the future of gaming
Binance CEO Changpeng Zhao announced the launch of the $115-million crypto and blockchain initiative during a conference in France. They want to develop the European Crypto Ecosystem.
FC Barcelona set to launch NFT soccer moments with Ownix - Minting will take place at the end of November
EOS community ramps up battle for organization control against former developer Block.one
KuCoin launches virtual office in the Bloktopia metaverse with a building with 21 different levels.
Coinbase, the biggest cryptocurrency exchange in the U.S., is in the process of testing out a new subscription service, the company today confirmed to Decrypt. 
Interesting Tokens to learn about
NEAR Protocol is making waves and there are a number of projects being built under their ecosystem.
Events Worth Talking About
EFFORCE Summit is taking place tomorrow.
NFT.LDN this weekend - Last minute festival for those who couldn't make it to NYC
DeFi Summit will be taking place in London next week