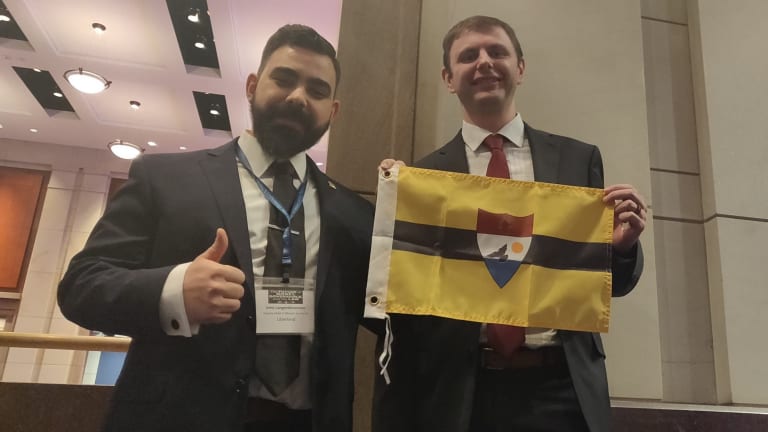 GBA Washington Conference with Liberland
The Government Blockchain Association (GBA) ran a Future of Money, Governance, and Law Conference on January 31, 2020.
The conference was attended by six Liberland representatives on Capitol Hill, Washington. Joey Langenbrunner, Pranav Badhwar, Bogie Wozniak, David Molineaux, David Ament, and Steve Wood from Liberland were all in attendance.
Dan Larimer, co founder of Steemit, BitShares and Block One, the publisher of the EOSIO protocol, was a keynote speaker for the conference. Following his presentation, Joey Langenbrunner met with him and discussed how Liberland is using the technologies he developed as a foundation for the governance systems in Liberland. Dan was intrigued, and further talks are planned to continue this conversation.