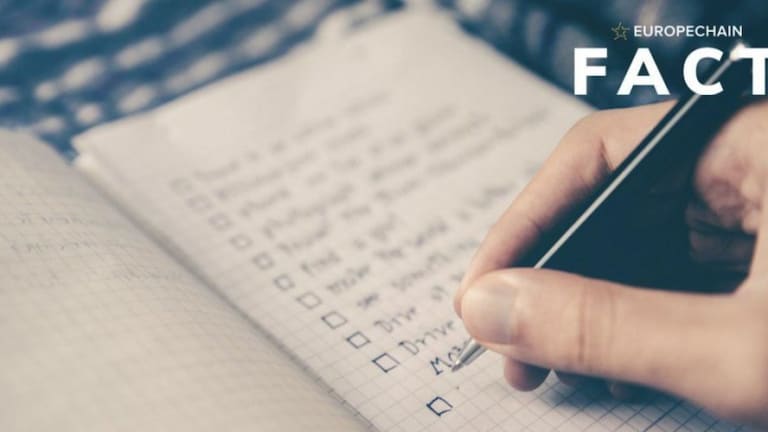 Europechain introduces FACT - Next Generation Business Compliant Management Platform
FACT from Europechain. is of the new generation of business compliance management platforms which gives cryptographic proof of a task or a fact. In doing so FACT will revolutionise the way compliance is achieved
FACT from Europechain. is of the new generation of business compliance management platforms which gives cryptographic proof of a task or a fact. In doing so FACT will revolutionise the way compliance is achieved
Industry compliance obligations must be followed to protect customers, avoid penalties, closures and ensure continuity of service.
FACT is a multi-industry customizable mobile tool to manage business processes and capture proof of compliance and procedure. Powered by Europechain, FACT delivers a toolbox for the recording of events, tasks and actions from a wide range of pre-set smart form templates.
FACT allows configuration of all types of compliance checklists, which are cryptographically hashed and timestamped on the Europechain public blockchain to increase security, visibility, and transparency. Roles and activities can be assigned to enable task distribution and increase management awareness of task completion. The feature-rich system allows for visibility through notifications and the reporting dashboard, which can aid in providing insight into team performance and task delivery.
FACT with an intuitive user interface allows for fast and efficient user onboarding and has customizable team settings to facilitate the segregation of duties. FACT use cases: asset tracking, road-safety management programs, lean-six-sigma routines, supplier/contractor-performance management and safety management, real-estate technical inspections, food safety and HACCP compliance, equipment maintenance-checks.
Speaking at today's introduction of FACT, Rhett Oudkerk said: "Europchain is all about enterprise data storage and management in a GDPR and EU compliant manner. We are very excited to bring FACT to market, it is the next step in compliance management. FACT will  drive down deviations and errors in data documentation, keeping all parties in sync about facts that are important to business, customers and regulatory bodies"
For more information please visit the website