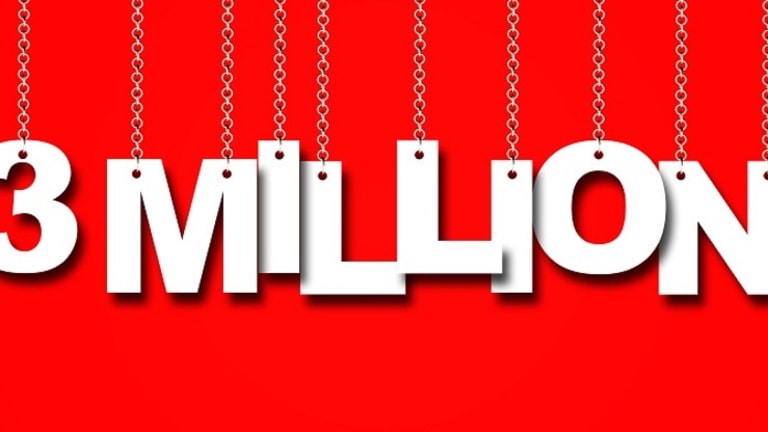 ETN APP downloads break through the 3 million-mark months ahead of ETN-Network's 4th Anniversary
The ETN-Network has just reached a new milestone. As of 23 July 2021, more than three million users have downloaded the ETN App. And currently, the ETN-Network has over 4.3 million registered users and growing. 
The ETN-Network has also recorded tens of thousands of monthly blockchain transactions, nearly 252,000 in-ETN-App mobile and utility top-ups, and almost 314,000 instant transfers.
The ETN App can be used in over 160 countries for either mobile top-ups or purchases from merchants worldwide, as can be seen in the ETN Everywhere directory, it is also possible to electricity uploads in nine countries and use the token on the Locktrip platform.
ETN users in South Korea can use their ETN via MeconCash across 13,600 ATMs and purchase thousands of products via their retail platform MeconMall.
There, ETN App users have access to everything from food, flowers deliveries, baby items, bikes, home appliances, and so much more. And for those ETN users planning to visit South Korea, don't forget the MeconCash wallet enables them to quickly and conveniently use their ETN in that country. 
Gamers can use their ETN App on Splinterlands, one of the most popular blockchain games in the industry, or for game servers on Host Havoc.
The ETN App is a mobile-phone-based crypto app powered by a revolutionary instant payment system that enables its more than 4 million registered users to send, receive, and transfer funds with instant transaction notifications and at a cost equivalent to a fraction of a U.S. cent. It is one of the only crypto apps that allows users to top up their airtime and data in 160+ countries and electricity top-ups in nine African nations. ETN users have completed millions of blockchain transactions, including over 300,000 app-to-app transfers and more than 200,000 airtime and data top-ups, making ETN one of the most widely used cryptos. ETN is one of the only cryptos that has made earning its token possible. The AnyTask Platform is a freelance platform matching Buyers and Sellers of digital Tasks, with hundreds of thousands of registered users and tens of thousands of Tasks across dozens of categories. The ETN-Network and the AnyTask™ Platform do not require Sellers to have a bank or PayPal account, empowering millions of people to instantly access the global digital economy