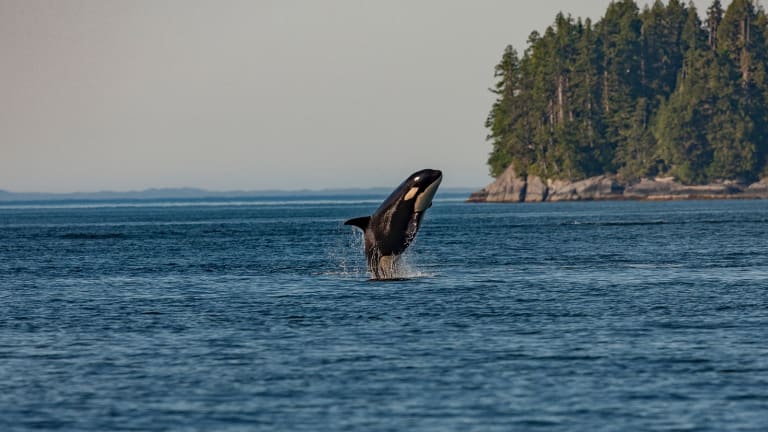 Ethereum; the killer whale of DeFi ocean
DeFi, or decentralized finance, is an umbrella term for financial services using smart contracts to
facilitate transactions without relying on intermediaries. Over the past year, the ecosystem has
exploded, at this point last year the total value locked in all DeFi applications hovered around
$830 million. Today, it stands around $84.2 billion. One emerging trend in 2021 has been the
rise of GameFi, or play-to-earn gaming as it is also known. According to the latest DappRadar
Blockchain User Behavior Report the industry's interest is shifting towards games, the number
of Unique Active Wallets connected to game dapps increased 64% month-over-month.
The emergence of the decentralized finance (DeFi) sector has been largely built on top of the
Ethereum blockchain, adding credence to the platform's decentralized functionality. The surge in
the use of this blockchain has come at a steep price though, as network speed and transaction
costs are directly affected as more users and platforms are added to the blockchain. The
increased cost to transact during periods of high network demand significantly impacts
Ethereum's overall utility and has made it impossible for many projects to run any
microtransaction payments on Ethereum. This is certainly not sustainable. The majority of
people in the crypto space are concerned about how those fees could affect the success of
Ethereum in the long run. Many people claim that gas fees will kill this blockchain!
Gas fees are part of Ethereum. They are the price required for miners to execute transactions.
This fee is not constant, it fluctuates depending on network demand. A transaction can be
delayed or outrightly rejected if it does not meet the miners' threshold. During periods of
heightened Ethereum usage, the network's average cost to transact increases. If validators
have a constant pool of high gas price transactions waiting, they rarely need to fill up block
space with lower-gas-price requests. This encourages all users to pay higher gas prices or
simply not use the network.
Such bottlenecks hurt Ethereum's adoption because certain use cases become less economically viable as the cost to transact rises. Ethereum's scaling issues have forced some projects to migrate to other blockchains,
an emerging trend within the blockchain DeFi and GameFi sector.

A recent example of this type of migration is MyLottoCoin, a DeFi powered lottery DApp
launched in November 2020 on Ethereum. With Ethereum's soaring gas fees and a slow block
processing rate, MyLottoCoin has suffered from this disadvantage like many other
Ethereum-based projects. therefore, MyLottoCoin team, in search of scalability solutions to give
their users the cheapest and fastest experience possible, has decided to fully migrate from
Ethereum to the Binance Smart Chain (BSC). The migration is estimated to take place by the
first half of October 2021.
A lottery DApp that is conventionally ruled, anonymously played, and autonomously operated,
MyLottoCoin is a disruptive solution to official and online lottery problems, a truly decentralized
gaming platform designed to empower players and reconstruct the lottery concept from a
gambling nature to a safe bet DeFi-powered feature while maintaining the joy of traditional
experience. MyLottoCoin has many unique decentralized features and advantages over other
lottery platforms such as:

● Full-inclusion Model
● Fully transparent and open-source
● Unique Reward Program (staking+)
● Instant Claimless pay-outs
● Anonymous and autonomous
● Largest Prize Pool share ever
● No Prior Deposit to play
● No Random Number Generation (RNG)
The reward program, as the first of its kind in Blockchain based lotteries, is powered by project's
native token, MYL. The total supply of MYL token is limited to 100 million. Each lottery game (5
in total) will have a pool of 10 million MYL tokens. 50% of total supply (50M) is locked in the
games' smart contracts and will be airdropped automatically among players who play on the
platform as free redistribution. MYL token holders (MYL100 and above) receive 10% of total
ticket sales in proportion to the number of tokens in circulation, autonomously every 3 months
and irrespective of playing games.
In addition to those projects, like MyLottoCoin, moving chains, non-Ethereum blockchains are
increasingly supporting similar DApps to those found on Ethereum due the lower-cost
transactions on their respective networks that will encourage the migration of those Ethereum
users put off by gas price spikes. The question still remains if Ethereum scalability issues and
high gas fees killing its own ecosystem by forcing DeFi projects to migrate or a long-awaited
Ethereum2 upgrade, labeled as an overpromised upgrade by some experts, will res