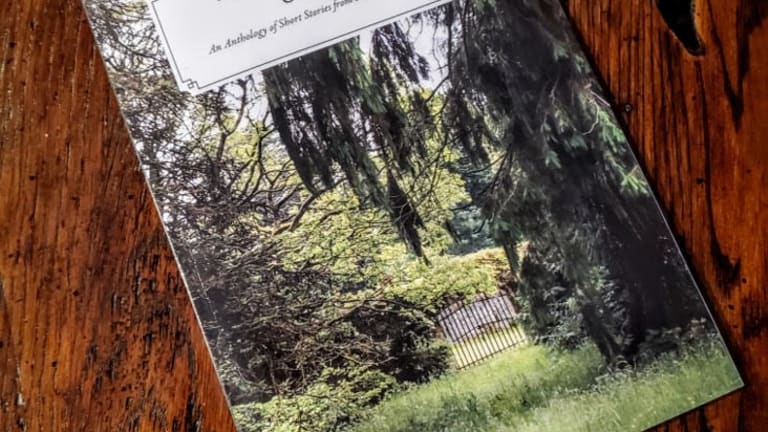 Editor of Blockleaders wins Short Story Competition
With 9 other authors, Jillian Godsil's short story In Full Pursuit is published in Unlocked and will be launched at the Power of Words Festival in Abbeyleix, Ireland, on August 21st
THE POWER OF WORDS FESTIVAL, Abbeyleix, recently announced the results of its Short Story Competition, run in association with Hilliard Press, Tennessee. The competition was judged by Andrea Carter, renowned author of the Inishowen Mysteries books which are soon to be televised.
"It is fitting that the title of the anthology is called Unlocked as we move out of lockdown. I am thrilled my story made the cut and look forward to meeting my fellow writers. I also hope this will inspire me to write more fiction in the coming months," says Jillian Godsil, editor of Blockleaders.io.
There were TEN winning authors whose stories are now included in The Power of Words Festival Anthology, entitled 'Unlocked', set to be launched at the 2021 Power of Words Festival which takes place this year on the weekend of 20th – 22nd August. Each of the winners have been invited to come and read their stories and will receive their prizes of five copies of the Festival Anthology, along with being presented with a locally-crafted, memento of the festival.
'The Short Story Competition was made possible by the connections formed between The Power of Words Festival and Dr. Mark Hilliard of Hilliard Press' explained Festival Founder, Amanda Kelly. Hilliard Press is the academic publishing division of the Hilliard Institute for Education Wellness;active in Ireland, England, and the United States, who have published the Power of Words Festival's Anthology
'We were also delighted to have Andrea Carter judge our competition,' said Amanda. 'It's wonderful to see a Laois-born author achieving the level of success that Andrea has, with her books being sold all over the world; and to know that we'll be getting to watch the Inishowen Mysteries on our T.V. screens in the near future.'
'It was a privilege to be asked to judge The Power of Words Festival Short Story Competition, and I thoroughly enjoyed reading each one of the entries.' said Andrea. 'The stories were brilliantly varied, with everything from the traditional Irish family tale to comedy, science fiction and horror. Choosing ten for publication was not an easy task. In the end I looked for originality, a strong voice, and a good command of story. The entries which won out were those which held my attention with memorable characters and setting, a good sense of pace and vivid language, and created a fully believable world in just a few pages. The authors of all of the chosen stories show real ability as writers and I look forward to seeing them in print!' 
The ten winning stories of The Power of Words Festival 2020 Short Story Competition are:-
'Final Curtain' – Written by Helen O'Leary
'A Love Supreme' – Written by Patrick Olwill
'The Daffodils and Christopher Columbus' – Written by Siobhan Flynn
'In Full Pursuit' – Written by Jillian Godsil
'Going Home' – Written by Mary Hanrahan
'Father Tom' – Written by John Geoghegan
'What Goes Around' – Written by Katy White
'The Turf Cutter' – Written by Johnny Thompson
'Early Riser' – Written by Laura-Blaise McDowell
'Rebecca' – Written by Rachel Roberts
'We are delighted for the writers whose stories were chosen and congratulate each one of them! We also extend our commiserations to those whose stories didn't make the final ten' said Amanda, who went on to say how the Short Story Competition was a positive experience for the festival team and helped to alleviate some of the disappointment of not being able to hold the festival in 2020, after their successful inaugural festival of 2019. 'We look forward to holding our festival once again this year, with all and every necessary precaution in place. We look forward to welcoming you and everyone, to our wonderful town of Abbeyleix!'