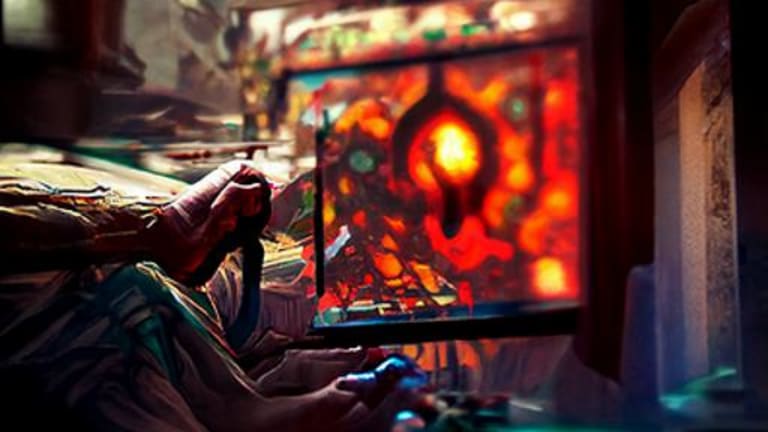 Discover Blockchain Reading List: Gaming, On-chain Analysis, NFT's and Reddit
See our weekly selection of articles from around the web to provide more in-depth knowledge about blockchain technology and its applications. Brought to you each week from the editors of Blockleaders.io.
A very useful overview of how on-chain metrics can be used as crypto market insights. Taking transactional data and deciding whether or not to make an investment is hard if you don't have access to the right data. Coindesk pinpoints EtherScan and SnowTrace as two valuable tools. The author also walks us through Bitcoin movements and how this data could translate to informative insights for future traders.
Read about how The Mastaba plans to use NFT's to bring the vision to life. The artist's Nephew has taken on the mammoth task of bringing The Mastaba to life. The project is fascinating and will be constructed in the deserts of Abu Dhabi. The whole artwork will include 410,000 oil barrels and the artist's foundation plan to sell one NFT per barrel to fund the construction and maintenance of the project. 
Communication is an art form not yet fully mastered by many of the leading projects in the world of Web3. With social media giant Reddit recently conquering the digital collectibles market, it is worth looking more deeply at how they communicate with their existing and future audiences. Ranked as the 9th most visited online platform in the world, Reddit is valued at $15 billion dollars after raising funds of $700 million in 2021.
NFTs have emerged as a new way for brands to connect with their communities and build loyalty into their products and services. Author Vikas Agrawal explains the steps that brands can take when adopting NFTs into their planned activities, including educating the end user, building NFTs into existing services, using NFTs to interact with customers, and adding a social cause to NFTs.
Corey Wilton presents an educational article on how to launch a new project in the blockchain gaming world. Most would agree that leveraging experience in traditional gaming is crucial to the future of gaming. Also, being very clear on the objectives from the beginning of development including the design of a monetization plan is key. Read this article for useful tips and tricks when dipping your toes into the world of blockchain gaming.