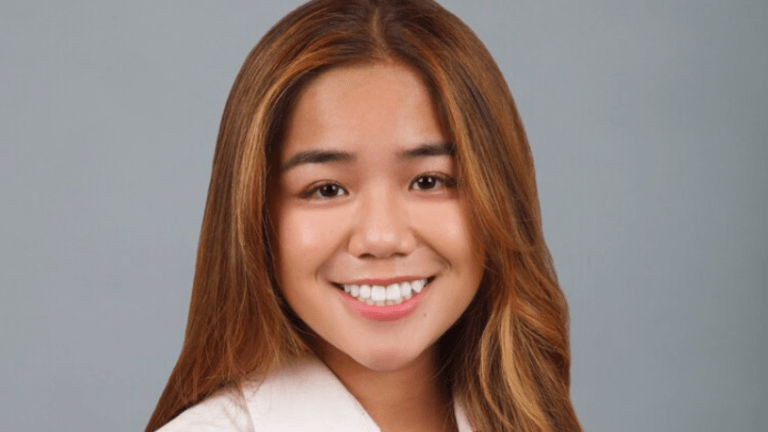 Cryptocurrencyteens interview - Abigail Li
Today the tables are turned as Editor Jillian Godsil, normally in the journalist chair, is interviewed by 16 year old Abigail Li, founder of Cryptocurrencyteens. Abigail is inspiration both in her polished broadcasting and her passion. Watch the episode here:
Cryptocurrencyteens is a website dedicated to making a difference for teenagers around the world. Our goal is to educate teens on Cryptocurrency and engaging them with easy to understand material. We also provide financial literacy resources for high-quality financial literacy guidance to all high schools, regardless of economic advantage. Every child deserves a strong financial education, regardless of their zip code or their family's financial means. We offer Cryptocurrencyteens in hopes of promoting a brighter financial future for everyone.
More about Abigrial
Abigail founded Cryptocurrencyteens in 2020, when she realized that there was a major lack of reliable resources about investing, financial literacy, and cryptocurrency available to teenagers like herself. However, while frequenting social media sites like Tiktok, the resources on the stock market or Crypto that were available were extremely inaccurate and misleading. Many of these financial influencers recommended investments based on what would be most beneficial to them and were usually white males who often had no regard for the interests of women or minority groups. As an Asian American female, Abigail wanted to use her insights and experience in the field of cryptocurrency to help other teenagers like herself succeed in the Business or Cryptocurrency industries.

Abigail Li is a Singaporean-Taiwanese American Junior at Hunter College High School in New York City. She aims to shed a light on the critical issues affecting female, POC, and low income students interested in the Cryptocurrency, Blockchain, and Finance industries through her podcast and website's educational material. She hopes that this organization can empower other girls like herself, as well as give low income students access to free resources on financial literacy and Cryptocurrency. 

Abigail's excited to lead the Cryptocurrencyteens Team and work with other high school students like herself, hopefully inspiring others to become more involved in Cryptocurrency or Blockchain and engaged in their own financial wellbeing. 
Founding and running Cryptocurrencyteens has helped her gain a clearer understanding of her own interests within the finance or business industries. It has been invaluable in helping her figure out her place in the world in terms of what jobs she would like to pursue in the future, or potential research areas on topics she is curious to learn more about.
She is passionate about educating others on saving, investing, and financial wellness. In her free time, she enjoys playing Lacrosse or Surfing, doing debate, and reading exciting mystery novels or interesting philosophy books.