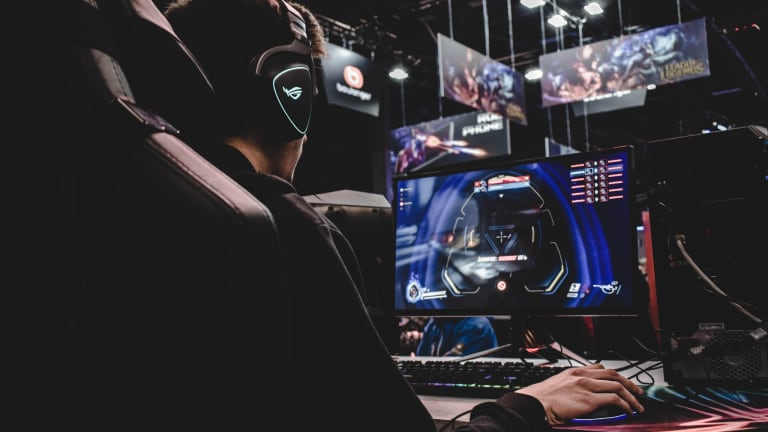 Crypto users can rent servers for titles including Minecraft
A crypto payments network has signed a new agreement that will allow its 4.1 million users to rent servers for 25 games.
Electroneum says blockchain has the potential to transform the gaming industry — especially when it comes to the assets traded between players. That's because this technology can ensure that in-game items cannot be replicated or forged. It pointed to trading cards as an example, as gamers will be able to independently verify how many exist and scrutinize each card's historical record.
The company has entered into a partnership with Host Havoc, which has been ranked as one of the top five gaming server providers worldwide. The Canadian brand was launched by tech experts who are passionate about gaming — injecting their technical knowhow and passion to deliver 99.9% uptime and consistent server performance.
Electroneum's collaboration comes shortly after the popular title Splinterlands announced that it too would accept ETN as a payment method in its game.
Richard Ells, the payment network's CEO, told Cointelegraph: "Electroneum is a project that from inception has spoken about gaming, so to see ETN as a payment option on Splinterlands and now on Host Havoc is exciting for us and our community. As our community continues to grow by the thousands weekly, we will see more gaming projects adopting ETN."
Host Havoc's CEO and founder, Clay Berndt, added: "We look forward to working with Electroneum, a crypto project that has millions of users and one that continues to grow daily. We believe we can both benefit from our partnership."
The hosting platform operates out of 11 locations around the world across the United States, Canada, Australia, France, Germany and the United Kingdom. Currently, it provides servers for a series of well-known games — include Minecraft, Counter Strike: Go and Arma3.
Game on
According to Electroneum, the advantages extend far beyond ensuring that the in-game assets purchased by players are unique. The crypto-focused company says digital assets can make transactions faster — and ETN means that even those who are unbanked can now rent gaming servers and enjoy blockchain games.
Electroneum's goal is to ensure that ETN has as many use cases as possible. Beyond gaming, this cryptocurrency can already be used to purchase mobile phone top-ups, and add credit to electricity meters in a select number of countries. A large sector of the platform's users are tech-savvy younger generations who love gaming in their spare time.MORE INSIGHTS FROM ELECTRONEUM HERE
Earlier this year, the company also unveiled a crypto-focused freelancing platform known as AnyTask, which allows talented and hard-working individuals to complete assignments in exchange for ETN. It's hoped that the partnerships with Host Havoc and Splinterlands will also give AnyTask's thousands of freelancers a brand-new outlet where they can treat themselves — spending their earnings on some much-deserved leisure time.
But why would a gamer opt to use ETN instead of other established payment methods such as credit and debit cards, or eCommerce platforms such as PayPal? Well, Electroneum says its infrastructure gives people the opportunity to save money on punishing fees.
Spreading the word
Electroneum says that it has already received a warm reception from members in its community who play Splinterlands — and the company has bold plans to spread the word and publicize its relationship with Host Havoc, too. Executives say that they are also determined to find other partnerships that will add more value to its users.Learn more about Electroneum