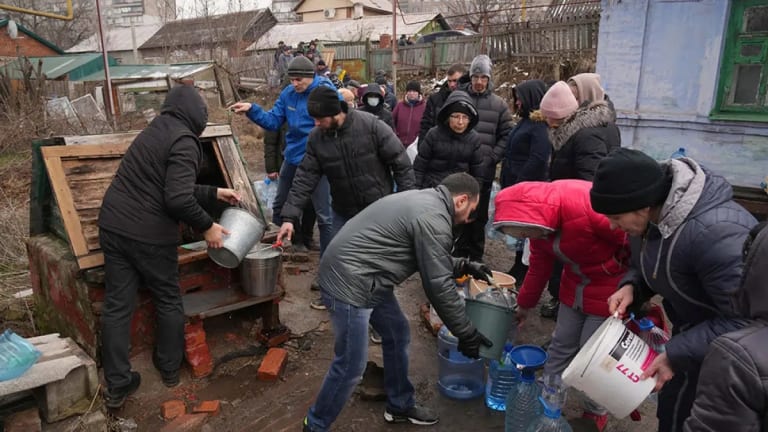 Crypto sector rallies to provide drinking water for Ukraine
By Aaron Woolner, first published in the Capital.com
The 30 for the Thirsty in Ukraine is raising $3.1m via crypto donations
Water focused impact investment fund Thomas Schumann Capital is looking to raise $3.1m via crypto donations to provide water for Ukrainians as the ongoing conflict cuts off access to potable water for a large swathes of the country's population.
According to data from the United Nations and UNICEF there are currently 1.4 million Ukrainians without access to water, with the threat of a further 4.6 million being cut off from supplies.
Thomas Schumann Capital, which runs the Thomas Schumann Water Security Fund, is an impact investor that allocates venture philanthropy to enable access to clean water. It has been active since 2011.
30 for the Thirsty in Ukraine
The fund has recently launched the '30 for the Thirsty in Ukraine' fund, which aims to provide 30 water purification facilities positioned near border crossings in European Union countries surrounding Ukraine.
According to a press release from the fund, when hostilities are over these facilities will be converted to water enterprises run by local people.
The 30 for the Thirsty in Ukraine is looking to raise $3.1m in crypto to fund these projects and donations can be made in either ETH or BTC to the following destinations.
Bitcoin (BTC) Wallet Address: 13634EcMXi7a5a4WFEZHbPshPkZ2DNqhHB
Ethereum (ETH) Wallet Address: 0x25136f8e365eec806048bf43eb6d0b0a67b360d5
Raising funds for Ukraine via digital assets
Crypto has so far played a high-profile role in the ongoing conflict in Ukraine. On 3 March, Deputy Prime Minister Mykhailo Fedorov, who is also the country's head of digital transformation, announced that Ukraine would issue non-fungible tokens (NFTs) to fund its military.
Activist group Pussy Riot have also raised cash for Ukraine by issuing NFTs based on the country's yellow and blue flag.
Polish NFT outfit, the Fancy Bears, also launched a fundraising initiative in March, mobilising their 8,800 strong community to help Ukrainian "victims of war that crossed the Polish border, to provide them with food, water and shelter."