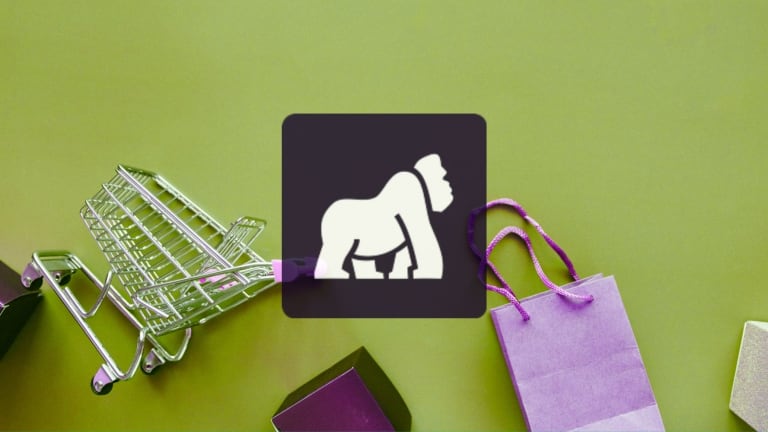 Creating the Shopify of the NEAR ecosystem
Building tools to drive adoption and encourage participation in NFT commerce
Today, buyers are more comfortable with online shopping than ever before. Google Pay and payment applications have turned phones into wallets where each purchase brings us closer to a cashless society. This has initiated a frenzy of opportunities in online retail shopping. As the world transitions from Web 2.0 to Web 3.0 how will ecommerce evolve to encapsulate the community driven engagement with NFTs? As more and more people discover the commercial value of NFTs and the ability to tap into niche audiences directly using blockchain technology there will inevitably be a need to offer retail friendly shopping tools. This is exactly where Jakob Sievers, CEO of Gorilla Shops aims to fill in the gaps.
Blockleaders speaks with CEO of Gorilla Fund Jakob Sievers, a leader in the NEAR ecosystem
Former Chemistry and computer science teacher Jakob Sievers turned to crypto fulltime three years ago and founded Gorilla Funds. He fell down the gigantic rabbit hole in 2014, learning about the blockchain space and building playful tools. When he discovered the DeFi space he built a product on the enzyme protocol. After discovering how expensive NFTs were on Ethereum he went in search of other blockchains and that's when he found NEAR.
With his ambitious plans for Gorilla Shops, he is using Mintbase to build out an easily customizable marketplace that allows Mintbase users to present all of their NFT collections in one place. The shopify of the NEAR ecosystem you might say. It is easy to tell that Jakob is a passionate learner and genuinely enjoys progrogramming. He explains how he fetches the data from the blockchain and helps to build front ends that everyday users can easily use.
"And what I find so cool about this is that it is all decentralised. My ultimate vision about Gorilla shops is to have, in principle, all that Shopify and Amazon and so in a decentralised way, without giving away any of that data, because it's possible. Yeah, so we were building this and yeah, we are making pretty good progress."
Currently the Gorilla Shops team consists of two designers, a backend lead developer, a front end developer and himself. NFT lovers will need two things to use Gorilla shops; a shop on Mintbase and a crypto wallet.
"Later we will give the users the possibility from within the backend to, to add another shop on mintbase via our front end or back end. We have themes that you can choose from. You start building and everything is set up for you at the moment that is five to 10 minutes."
Gorilla Shops will support every format of NFTs: Visuals, audio and Videos and the beauty about working with the Mintbase tools is that anybody that visits the platform will be able to buy NFTs directly from the platform. With the right licensing in the future Sievers tells us that it will be easy to integrate crypto Fiat bridges but this is not their concern initially. The customer journey is key when building a product that allows users to search, browse and buy NFTs. The usability factor is also one of the core values of the NEAR ecosystem.
With Gorilla shops, retailers can customise elements of their NFT store. "You can choose your logos, your colours, your information that are necessary to contact you and you can add additional social media links. All users have a front page where they can select what components are shown and how they are that you can add for example, a video," says Sievers.
As part of their branding, Gorilla Shops have built in colour schemes that fit with each other, simplifying the branding process when a user wants to set up a store. This allows the artist or store owner to concentrate on the NFTs, rather than worrying about the branding. These optimisation tools will be built into the backend of every store.
Jakob shows me his unique collection of Banana builder NFTs that will help all users to make the best use of the tools and customizability within the platform. The fun bananas are his mascots that will have many functions and provide access to all of the main features within Gorilla Shops. These NFTs will act as a registration for the building tools and provide a way to grow the community with additional functionalities added all of the time.
NFT creators displaying multiple collections in one place
To describe the scale of what Gorilla Shops is planning, Sievers uses the example of a gallery offering many exhibitions and showcasing many different artists. This is where his platform shines. It enables an NFT creator to display multiple collections at the same time. The power is put into the hands of the creator, where they decide when and what is visible to the general public.
"It will be completely up to the individual. You can say this is my newest NFT that I just produced this week and I want to hide this or we will have a component."
The global market for non-fungible tokens hit $22bn in 2021 as the craze for popular collections such as Bored Ape Yacht Club and World of Women, turned NFTs into major digital assets. NFT marketplaces like Mintbase are ushering in a new era or decentralised e-commerce that will enlarge the NFT ecosystem to encourage new creators, communities and brands to engage with the world of Web 3.0. To date, there are many use cases for NFTs popping in the world of Web3, from Art to music to real estate and now experiences.
Platforms like Gorilla Shops are breaking down the barriers to using NFTs in real world scenarios. When it comes to driving the ecommerce vision of all NFT use cases, the many marketplaces available at present like Open Sea and Superrare, either house too many NFT variations or focus on one niche industry. Is 2022, the year when Web 3.0 moves closer to the user friendly ecommerce platforms that the public is already familiar with? Gorilla Shops wants to let artists know that they are there to help.
Going live with an animated bananas NFT collection
March 16th Launch