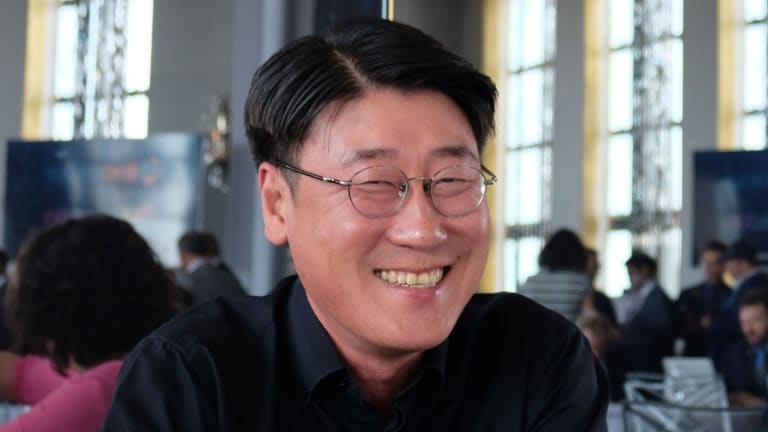 Buyaladdin launches Global Crypto Marketplace
Buyaladdin, a platform that will open 100s of online shopping malls to crypto payments, aims to on-board a potential 100 million users by 2021.
Buyaladdin, a platform that will open 100s of online shopping malls to crypto payments, aims to on-board a potential 100 million users by 2021.
It has already partnered with Dubai-based TNC Group receiving an investment of $5 million to accelerate the app's development, ensuring fast and secure crypto transactions and protection from possible security threats. TNC's native cryptocurrency, the TNC, will also be used for payment in the Buyaladdin Shopping Mall, the world's first cryptocurrency shopping mall.
Stanley Park, CTO of ABBC Foundation, the parent of Buyaladdin, was present at the launch of project in New York City at the Rockefeller Center where the news was announced and he spoke with Blockleaders editor in chief, Jillian Godsil, about his vision.
Earlier in his talk, Stanley emphasised the continued growth of the cryptocurrency marketplace. He outlined the bullish market capitalisation of major digital currencies, the entrance of major players such as Facebook into the arena but pointed to the lack of open systems.
"It is still very difficult to use crypto assets in daily life. Most companies are focusing on creating their own new cryptocurrencies than connecting their currency to existing services," he said.
It is an acknowledged fact that mobile shopping is growing at an exponential rate and that more than 50% of all online shopping occurs on mobile devices. In addition, developing countries are leapfrogging the PC phase and moving directly to mobiles.
"In addition, people living in developing countries often are unbanked and do not have access to credit cards, so we see our solution as meeting the twin needs of mobile ecommerce and access to alternative funds, in particular cryptocurrencies," said Stanley.
In October, the Buyaladdin will launch its service with a potential of one hundred million users through a collaboration with TNC. In fact, there has never been a service that launched with such a huge potential user base. In that sense, Buyaladdin is already making history.
"By introducing one hundred million users with crypto wallets, we will massively expand the online shopping market. On Buyaladdin, online shopping malls can be implemented without making any modifications. It allows users to shop the way they are used to.
"All of this makes Buyaladdin the online shopping service for ALL online retailers around the world."
Users can also compare prices with other online shopping malls. Pricing data is collected from multiple sources, but users will be able to shop from a single application. It is up to the user to decide where to buy and at what price. But what happens if a user wants to buy a product from an online shopping mall that they are not registered with?
The Buyaladdin QUICK JOIN function uses the existing Buyaladdin user information to enable an easier membership registration process without leaving the Buyaladdin application.
In terms of its roadmap, the Buyaladdin app will launch in October 2019 and continuously integrate online shopping malls throughout 2020. By 2021 the platform aims to offer more services and products than those provided by existing shopping malls.
For more information, please visit the website